What's there to even get excited about with Easter when we can get hot cross buns any ol' time?
Um, THIS.
Coles has us hyped about their new Hot Cross Bun Popcorn.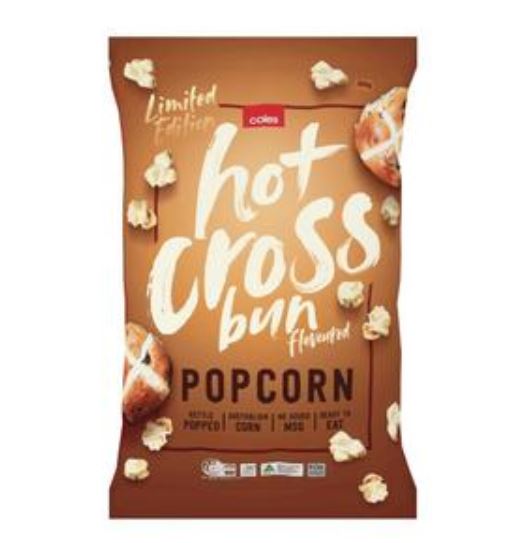 Seriously. Get in my mouth.
The kettle-popped popcorn takes the 'flavour-profile' of the traditional bun – with cinnamon and spice seasoning, and people are scoffing them senseless.
"I thought I'd hate this because I'm not mad on hot cross buns, but it's so good. Ate the whole packet in 5 minutes flat," said one fan online.
"Whoever made Hot Cross Bun popcorn is a genius. So yum," was another.
And who can blame them? They're only $2.20 a packet.
The new popcorn comes as Coles' hot cross buns were today named as some of the best in Australia by consumer watchdog Choice.
Want more? Listen to one of our favourite moments from The Ali Clarke Breakfast Show – Tune in weekdays from 6AM on Mix102.3!