A two-year-old has had his name changed after a tattoo artist misspelled it while inking his mum.
Johanna Giselhäll Sandström, recently got a tatt of her son's name, Kevin, alongside her daughter's name, Nova.
Or that's what she thought.
What the 30-year-old ended up with was Kelvin.
After checking out removal options, which Sandström couldn't afford , she did clearly what any of us would do, she and her husband decided it was easier to just change the kid's name.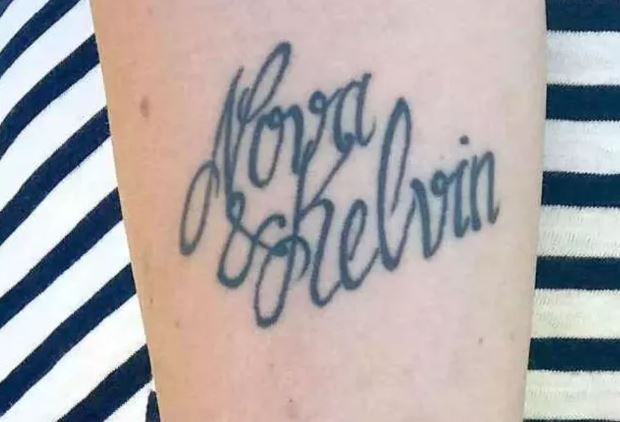 She told The Sun that the artist drew the design and didn't ask after the correct spelling "I didn't give it any more thought," she said.
After the work was done, she said the artist laughed at his mistake and offered a refund.
Sandström and her husband simply decided to "rename the boy".
She now says she prefers the "unique" name because "no one else" has it.
In future, she said she was going to write the name down on a piece of paper and check it "over ten thousand times".
This is particularly good advice, considering she just had her third child, Freja.
The Sun
Want more? Listen to one of our favourite moments from The Ali Clarke Breakfast Show – Tune in weekdays from 6AM on Mix102.3!