Monopoly, the game that keeps going until someone totally cracks it and upends tables seems to have a special edition for everyone – including rev heads.
Yep, the latest incarnation of the classic board game now comes in a sick-looking Holden HSV Edition.
Forget properties, your goal here is to accumulate the best collection of coupes, utes, early classics and the latest beasts while steering clear of bad trades… and, you know, jail.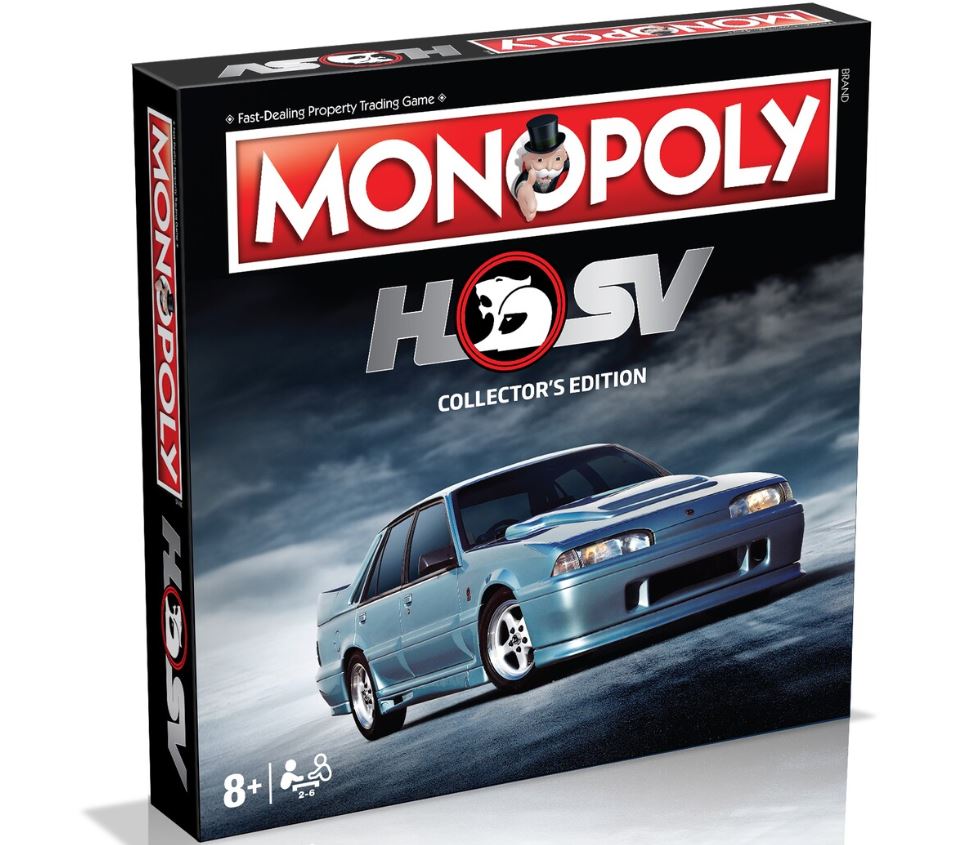 The board starts with the 1990 VN Group A Holden and ends on the car version of Mayfair, the 2017 GTSR W1.
You can also land on spots like Upgraded Wheel Package, Supercharged LSA Gen IV Alloy Engine and Hand Built LS7 V8 Engine.
Also, the tokens to play are a VS Clubby, a gear stick, a steering wheel, a wheel, an HSV logo and a VF Maloo.