This could already be Adelaide's most famous home, just a few days after it was listed for sale on realestate.com.au.
The 160-year-old bluestone mansion in Magill in Adelaide's east is a viral sensation after browsers online spotted some bizarre rooms hidden inside.
Tweeting a link to the listing on the real estate website, Andrew Keates wrote "Oooh, the photos of this house look nice, in fact, I'd quite like to live here… JESUS CHRIST!!! WHAT IS THIS PLACE AND WHAT USED TO HAPPEN HERE?!?!?" It's since been liked and retweeted tens of thousands of times.
It's hard to do justice to the incredibly fascinating – and QUITE TERRIFYING – photos from inside this home so we're just going to show them to you, starting with the normal ones….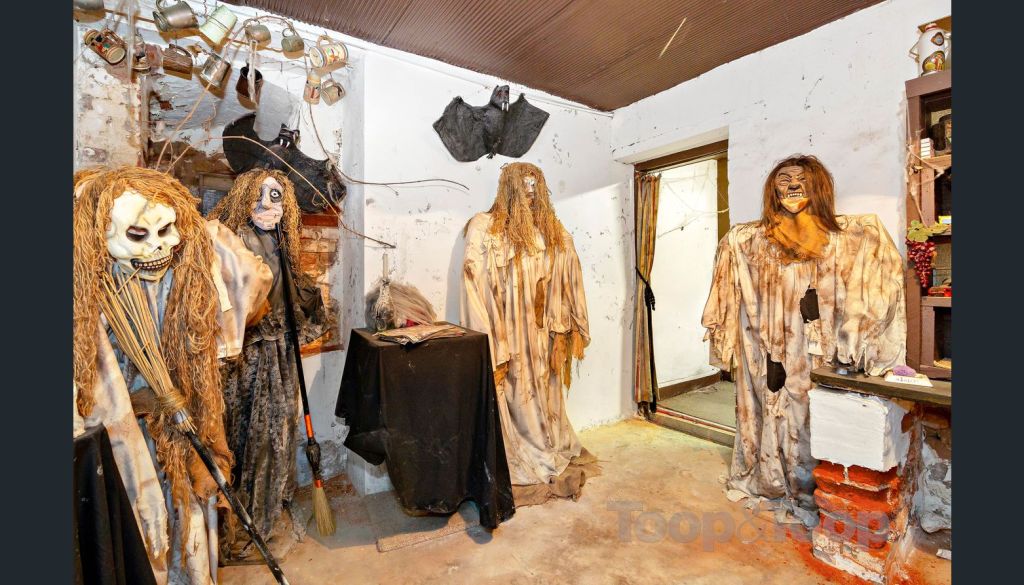 Hang on, what?! Photo: Realestate.com.au/Toop & Toop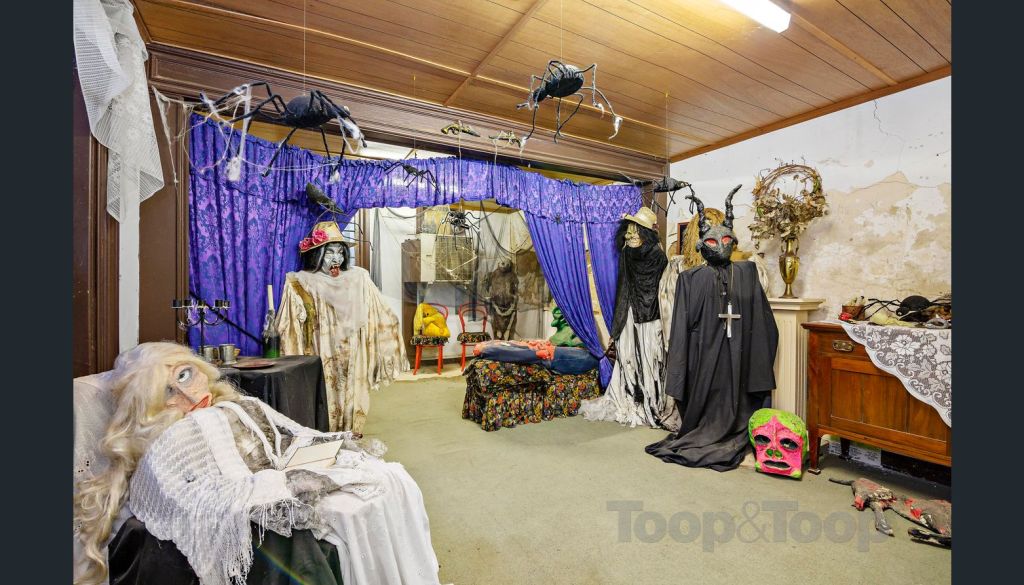 OK, now we're scared. Photo: Realestate.com.au/Toop & Toop
The floor plan shows a large cellar with two rooms, totalling 36 square-metres, so there's plenty of space for all those creepy 'treasures' to lie beneath them.
The listing has since been found by international news websites and broadcast around the globe.
So who knows how many people will go to its first open inspection this Wednesday afternoon at 2pm.
There is no shying away from the bizarre nature of the home by its real estate agent Anthony Toop from Toop & Toop.
"History, excitement. Challenge your senses. If you are a scaredy cat, don't come," the description in the online listing reads.
"I'm so excited and privileged just to see this two storey blue-stone residence, its not for the faint hearted but WOW, what a property.
"There are ten rooms, double cellar rooms, and a chapel, wrapped around by the return veranda fitted with lacework balustrade on three sides.
"The home is now in need of lots of attention. It remained in the Uren family and later by marriage to the Nightingale family, until the current owners acquired the property. Around the 1860's a further section on the eastern side was extended to provide the Butler's pantry and kitchen.
Hey this house in Magill looks amazi…. WHAT THE HELL! #adelaide https://t.co/PFwR5oIeZ0

— m i c h a e l (@micwoodward) September 7, 2019
"Everything needs work but what a property, what incredible grounds spread over two titles. Watch the cob webs, and don't wear a suit.
"Agents Note: Brave people only, leave the kids at home or keep them supervised. Watch the steps."
The home is scheduled to be auctioned on Wednesday 25 September at 6pm.
Mix102.3 breakfast hosts Jodie and Soda will chat to the real estate agent Anthony Toop on Tuesday morning to get the inside word on Adelaide's scariest home!