After a week off last week, it was back into the swing of it for Mark Soderstrom this morning on the Mix102.3 breakfast show.
Only difference was, Soda's on-air sparring partner Jodie wasn't alongside him.
Although Jodie wasn't far from his mind, as you'll see from the video above when Jodie surprised the whole team with a range of hilarious presents for their first morning without her!
Jodie Oddy has officially departed for her maternity leave, which it has now been announced will go through until the end of the year.
Jodie, who is now 38 weeks pregnant, said she wanted to cherish as much time as she could being a Mum but promised she would return to the Mix102.3 airwaves.
It was a teary goodbye when she farewelled Soda and the Mix102.3 audience, watch the video below.
So what happens while she's away?
Well, this morning it was Michelle Murphy sitting in Jodie's seat. You'll know her voice from the Mix102.3 Feel Good Work Day – she's the one always getting into trouble with Jodie and Soda for giving away all the prizes during the day, rather than during their breakfast show! She's also the most popular daytime announcer on Adelaide radio!
Michelle will fill the chair for the next two weeks.
Then from Monday October 14th, Soda will be joined by a new co-host, award-winning journalist and Channel 7 news presenter, Jessica Adamson, for eight weeks until December 6th, when the show wraps for the Christmas holidays.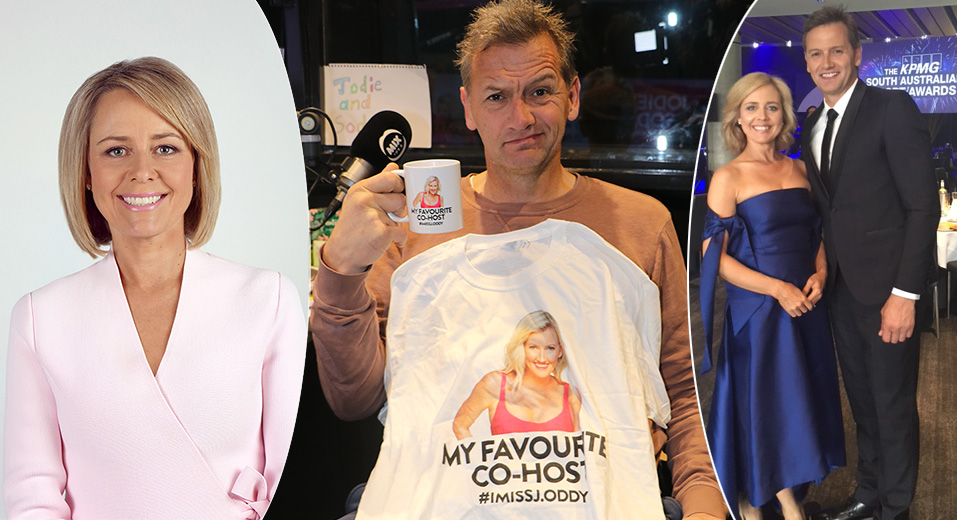 Having presented together at Channel 7, Soda and Jessica have a great on-air chemistry, and will continue to deliver only the best in entertainment, music, news and light-hearted fun that is relevant to Mix 102.3's loyal Adelaide audience.
Want more? Listen to one of our favourite moments from The Ali Clarke Breakfast Show – Tune in weekdays from 6AM on Mix102.3!