This is the most adorable video you'll see today.
Zombi the chimpanzee gave birth to a baby girl at Adelaide's Monarto Zoo on Sunday night and you need to see the vision captured on security camera of her kissing her new bundle of joy.
The as-yet unnamed baby is Zombi's third little one, after seven-year-old Zuri and four-year-old Enzi.
"On Sunday night, Zombi began showing signs of labour and we are very pleased to announce the safe arrival of a healthy baby girl," zoo keeper Hayley Lewis said.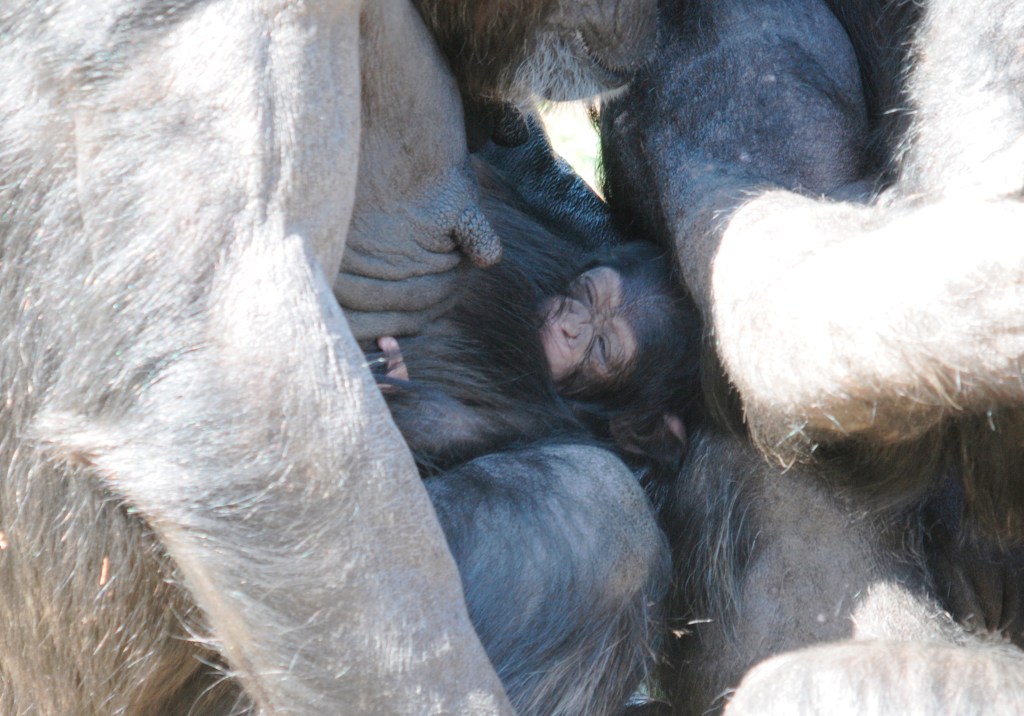 "Zombi is a truly amazing chimp, she's head female of our troop, a superstar mum to Zuri and Enzi, and she's doing a wonderful job of caring for her newest addition.
"Zuri and Enzi are very curious of their new sibling, and have been seen gently touching and even pressing their lips to the little one's head.
"It's an exciting time for the troop with baby Hope arriving earlier this year and now another little girl joining the troop. It's extremely enriching for great apes to have infants, and having a range of ages among the troop adds to the overall positive well-being.
"There has been a baby boom at Monarto Zoo in the past few weeks, with the birth of a Zebra foal last week, two Scimitar-horned Oryx and a number of Barbary sheep to name a few, so it's the perfect time to visit!"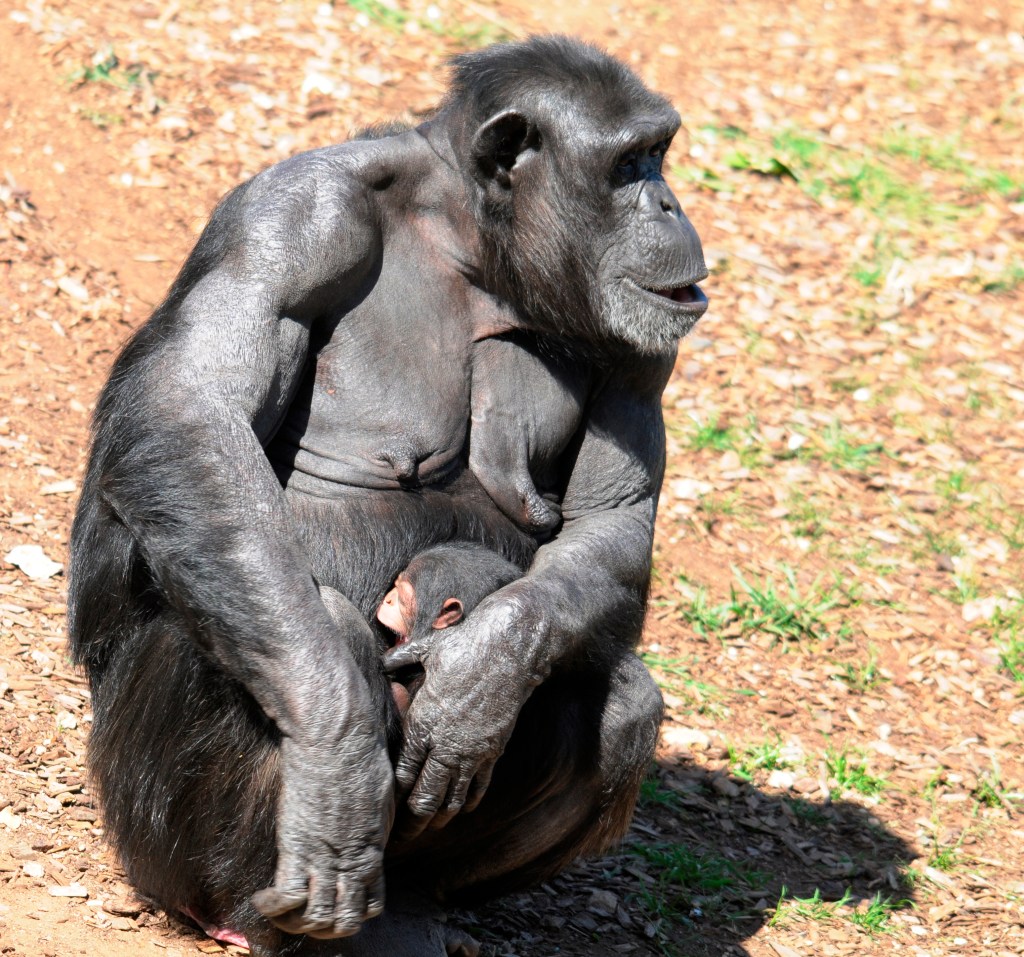 The arrival of the newborn girl marks an important milestone in chimpanzee conservation.
"To have not one, but two, baby chimps is incredibly exciting for Monarto Zoo, but it's also a vital achievement for chimp conservation and the wider Australasian breeding program," Hayley said.
"More chimps are hunted for the illegal bush meat trade than are born each year, causing populations to plummet in the wild.
"Couple that with the fact that humans are destroying their habitats and it's easy to see why these special animals – one of our closest cousins – are being pushed towards extinction.
"This baby girl is a step towards changing the fortunes for the species."
Monarto Zoo is home to an amazing troop of now 12 ambassador chimpanzees.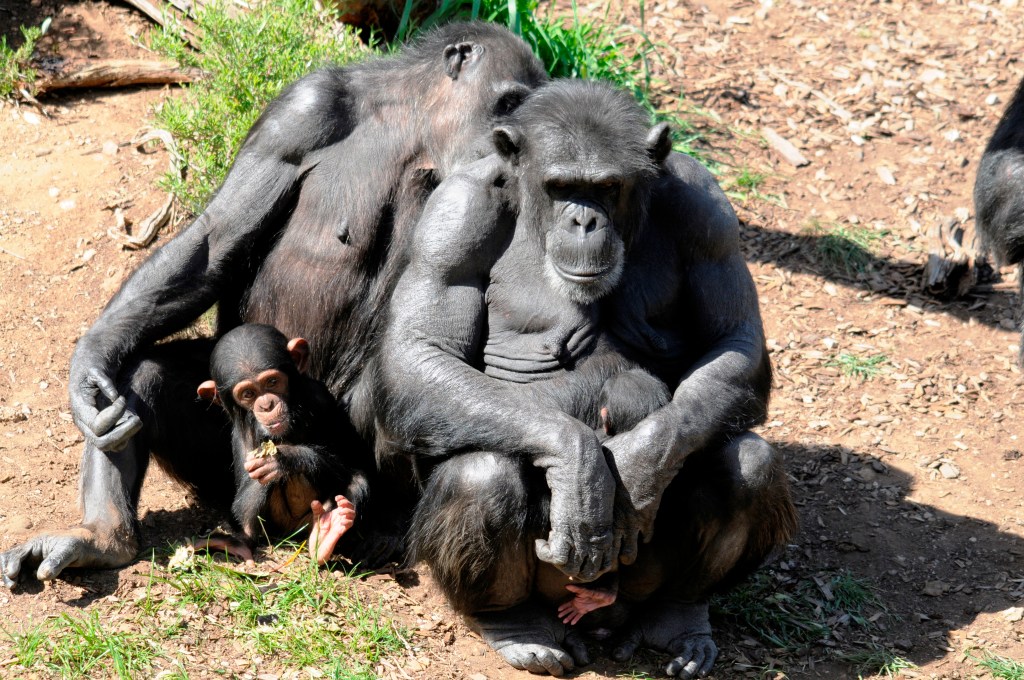 Want more? Listen to one of our favourite moments from The Ali Clarke Breakfast Show – Tune in weekdays from 6AM on Mix102.3!