DiDi Delivery is helping you get that toaster you bought on Gumtree so much faster as they launch their new on-demand delivery service here in Adelaide this week.
With convenient, on-demand, and trackable delivery, DiDi is making getting food, groceries, flowers so much more accessible. Now available in six cities in Australia, DiDi offers instant quotes, contactless kerbside delivery, and live parcel tracking.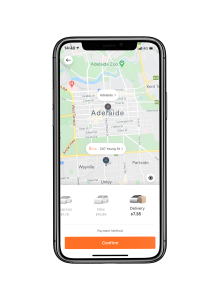 With prices super low, starting from $5.55, the service is delivering your gifts and personal items such as mobile phones, tools, and clothing. Other common delivery packages include food, documents, groceries, flowers, and online purchases. Increasingly, purchases made on Facebook Marketplace and Gumtree are being delivered.
DiDi Australia General Manager, Mr Lyn Ma, said: "From helping Australians stay connected and surprise loved ones with gifts, to supporting local businesses with a new delivery option, DiDi Delivery has seen instant popularity since launching in pilot cities in mid-2020, allowing us to expand the service to more cities.
"DiDi Delivery is also supporting our driver-partners with an additional income-earning opportunity. Our data shows that the peak times for delivery occur during low-peak hours for ridesharing, allowing drivers using the DiDi platform a more consistent supply of trips."