Yesterday Erin visited Dino World with her family.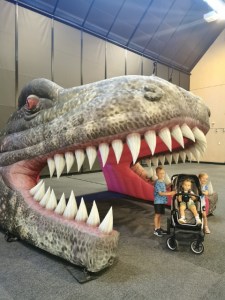 With world-class, life size blinking, tail-swaying and roaring animatronic dinosaurs, she was expecting big things regardless of Soda's advice to give it a miss.
She should've listened to Soda…
Hear how her dino-experience went below.
Want more? Listen to one of our favourite moments from Erin Phillips & Soda – Tune in weekdays from 6AM on Mix102.3!