BEFORE you watch the actual fake news story from 1994 in the video above – you need to know the background first…
This is a classic story involving a silent parrot, Shakespeare, and a TV news trick that had been a secret for 26 years.
Long-serving and award-winning Channel 7 journalist Mike Smithson has lifted the lid on the day he delivered Australia 'fake news' and thought he'd lose his job.
Smithson told the story of his deception to Jess and Soda on Mix102.3 on Wednesday morning, then said he was off to finally "face the music" from the bosses.
Listen below as 'Smitho' confesses all to Mix102.3 breakfast hosts and Channel 7 news colleagues Jess Adamson and Mark Soderstrom.
It all happened back in 1994.
Mike Smithson was working for Channel 7 from London, providing news stories for the station from the England capital.
"I hope the statute of limitations has been lifted after 26 years because this is one of the great frauds of all time," Smitho admitted.
On a "very quiet news day" in London, Smithson remembered an article he had read in the English newspaper, The Sun, about a famous talking parrot living in the same town where Shakespeare was born, Stratford Upon Avon, some 160km away.
"I eventually tracked down the parrot's owner, who assured me over the phone that the parrot definitely did more than 'Polly wants a cracker'," Smithson said.
"I was guaranteed that the parrot recited Shakespeare all day, every day and we were welcome to go up there and film it."
It sounds like a fun story for a slow news day – a parrot from Shakespeare's hometown that could recite the words of arguably the greatest writer the world has ever seen.
But things were all about to go wrong.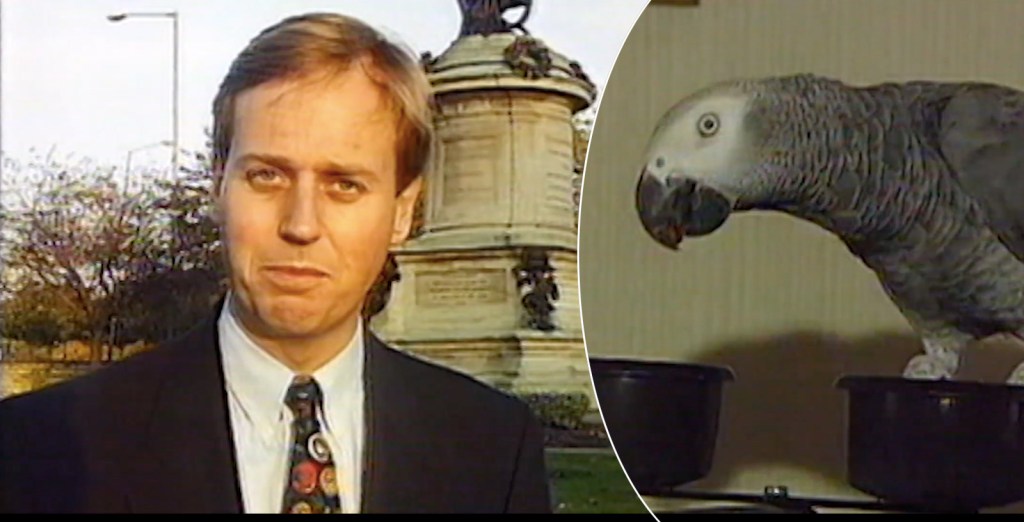 "Foolishly, I told the news director in Sydney about it and he thought we'd already filmed the story so it was promoted in advance on Channel 7 about the amazing talking parrot," Smithson revealed.
"We arrived at the house and were introduced to the parrot which I thought at the time seemed strangely quiet.
"So an hour later, we still had the cameras rolling and not a bloody word from the parrot."
So Smithson and his crew returned to London with vision of the parrot doing nothing but sitting in silence.
Remember, not only the boss but all of Australia has now been promised a story on the news of a Shakespeare-reciting parrot.
So what do you do?
You deliver a fake Shakespeare-reciting parrot!
"As a last resort everyone had a go at (recording) our best parrot voices," Smithson confessed.
"We had a cockney cameraman who had the best accent so we dubbed his voice under the parrot pictures and nervously (sent it) back to Australia thinking we're all going to get sacked over this."
Not only did it fool the boss but he actually "loved it".
"It played on every news service that night and to this day not one complaint but that may change as of now," Smithson said.
"It's only for you, Jess, and Soda that I would tell that story (publicly) and now I will go in and face the music!"
NOW, watch the actual story from 1994 in the video at the top of the page and listen out for a silent parrot with the voice of a Cockney cameraman!
Want more? Listen to one of our favourite moments from The Ali Clarke Breakfast Show – Tune in weekdays from 6AM on Mix102.3!