Father's Day is Sunday September 1 and we all know that dads love a good pair of jocks, so have we got a great gift idea for you!
We want you to #GetIntoBoakysPants!
BUY NOW: Support Childhood Cancer Association by getting Dad into Rogers Underwear for Father's Day
Port Adelaide AFL star Travis Boak launched his "Rogers" underwear in 2018, inspired by his late father, Roger.
Mix102.3 breakfast hosts Jodie and Soda have teamed up with Boaky and the Childhood Cancer Association (of which Jodie, Soda and Boaky are ambassadors), and until Father's Day all profits from the sale of Rogers Underwear online will be donated to the Childhood Cancer Association.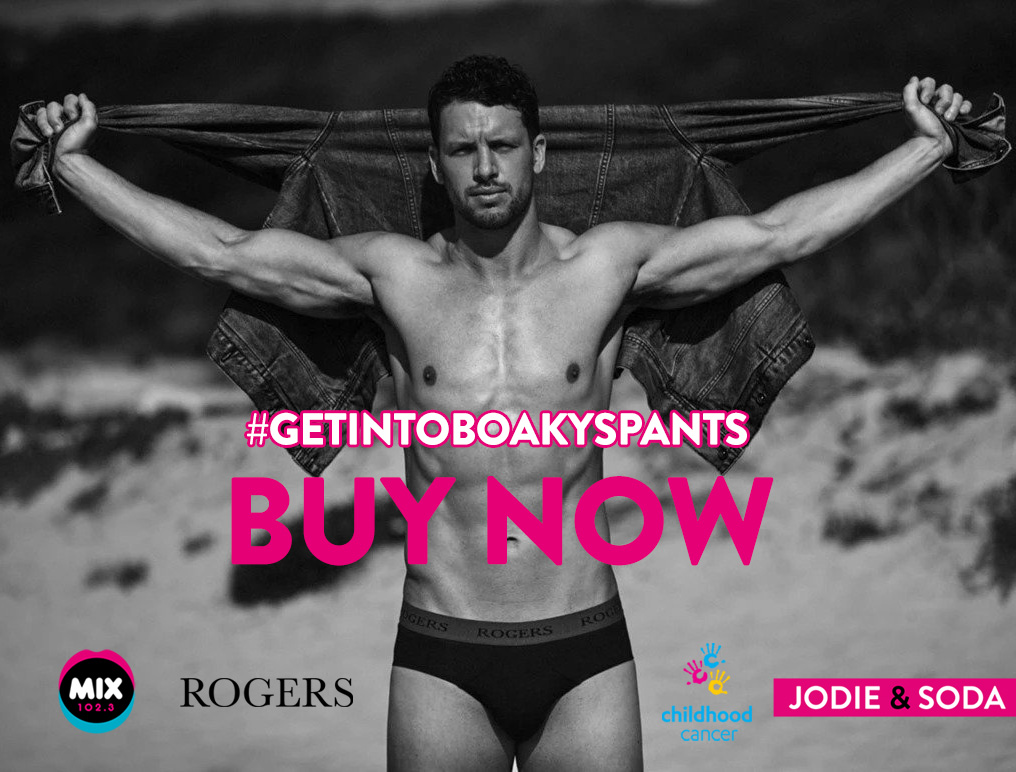 Children undergoing and recovering from cancer treatment cannot attend traditional preschools due to their compromised immunity systems. The Childhood Cancer Association has just launched the Kids Oncology Playgroup to make sure such children can continue their early education and socialisation in a safe environment.
It will cost $10,000 to run this vital program each year. Jodie and Soda are teaming with Travis to help raise the funds.
Not only will Rogers Underwear make a great gift for Dad this Father's Day, you would also be helping out the Childhood Cancer Association. Simply head to rogersunderwear.com.au and select from their huge range of men's and women's underwear and t-shirts.
All orders will be express posted so they can arrive to you in time for Father's Day.
As part of the campaign, Jodie and Soda have also taken over the marketing of Rogers for the next week, and encourage you to share your photos by posting them online and using the hashtag #GetIntoBoakysPants.
And keep an eye out for some of the famous names that will be popping up in Boaky's pants.
Watch below as Chris Hartley, president of Childhood Cancer Association gives us his real life experience that emphasises the true importance of the Kids Oncology Playgroup, in the saddest of circumstances.
UPDATE: This one is more lighthearted as Travis Boak reads the responses on social media to the launch of #GetIntoBoakysPants
View this post on Instagram
View this post on Instagram
Want more? Listen to one of our favourite moments from The Ali Clarke Breakfast Show – Tune in weekdays from 6AM on Mix102.3!