Two weeks into Harper Billie Oddy's life and she had already had an overwhelming impact on her loving family.
Mix102.3 breakfast host Jodie Oddy was a picture-perfect – and totally smitten – mother as she welcomed the Mix camera into her home to meet her fourth daughter, Harper Billie.
Harper arrived on Friday, 4 October 2019, via C-section, weighing just six pounds or 2.7kg.
She is Jodie's fourth daughter, and the third for husband Greg Oddy. Her proud sisters are Taylor 18, Payton, 8 and Summer, 6.
Watch the video above as Jodie discusses Harper's arrival, and her first two weeks with daughter No. 4.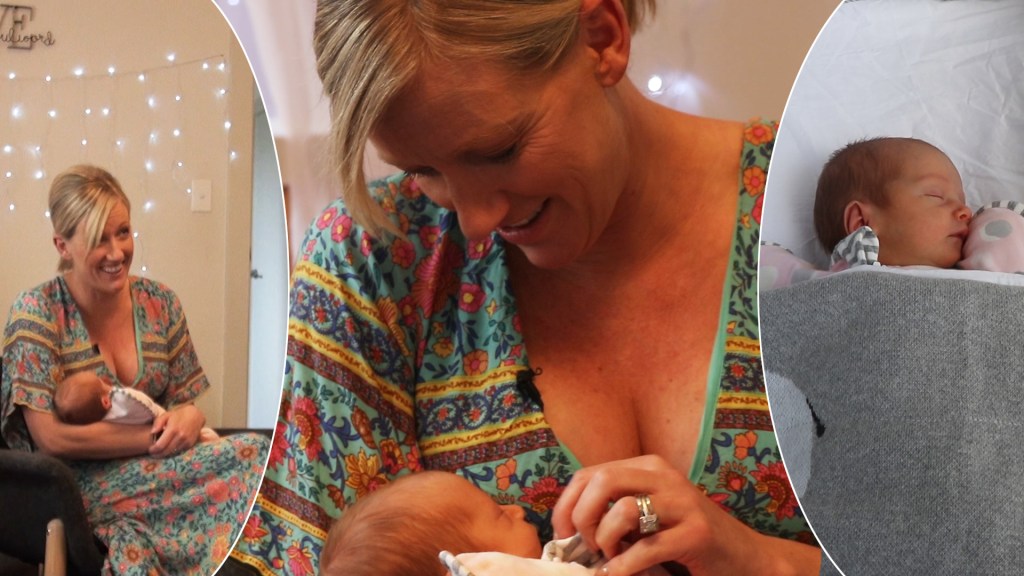 Jodie said she already feels like Harper has changed her life for the better.
"I can't describe it, but I think because it is our last one there is some little attraction I have to this child I can't begin to explain," Jodie told us.
"I think because the lead up to heaving her was a little bit tumultuous and we weren't quite sure whether we were going to have another baby so I think all in all that just culminates to make this such a special experience for all of us.
"I think she's helped me become a better person already and I think she's helped me become a better mother already. Again, I can't really explain it but she's sort of completed us when we didn't even know something was missing."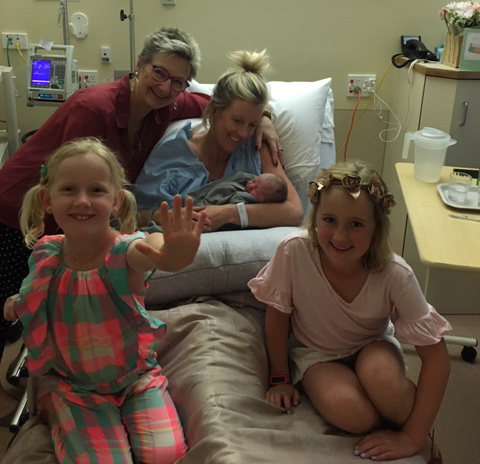 Despite a tense moment the night before she was due, Harper arrived right on time, becoming the fifth girl in a household of six.
"They hand her over and I was like 'it's a girl' before they even showed me," Jodie said.
"I looked at Greg and I was like 'oooh is he going to be disappointed' but he was nothing but love.
MORE: Jodie chats to Soda on Mix102.3 for first time after Harper's arrival
"So far she's been really good, she only really cries when she's hungry.
"She was only little, she's only six pounds so she's a hungry baby so we're just trying to chunk her up at the moment. Which means a lot of feeding which means a lot of breast out around the house but that's OK, I think my husband is enjoying it."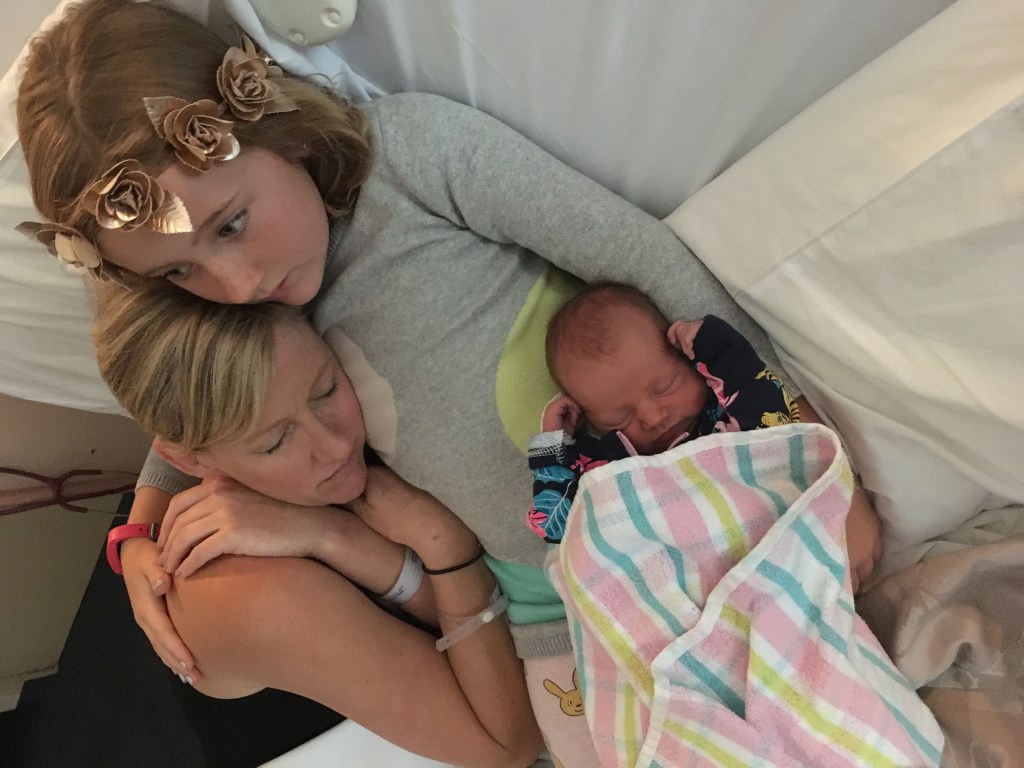 Jodie said she had three girls names picked out – Bailey, McKenzie and Harper – and she didn't decide on Harper until the obstetrician helped, an hour after she was born.
"It's Harper Billie, so Bill was Greg's grandfather who's passed away so a little tribute to him," Jodie explained. "But when I look at her she's just a Harper Billie, it suits her so much."
Jess Adamson is filling in for Jodie on the Mix102.3 breakfast show until the end of the year, which has worked out well for Jodie to spend some extended time being a full-time mother.
"I'm not sure which sleep deprivation is worse – getting up all night with a baby or getting up at 4am (for breakfast radio) so jury is out on that one," she said with a laugh.
"It's funny how it all comes back to you ,you just switch back into newborn mum mode, I forgot sometimes I don't shower until 2 in the afternoon but that's OK you don't have to do anything or be anywhere you just have to be there for her.
"I'll feed her for as long as I can but I don't think I'm a natural breast feeder but I'm going to stick it out for a couple of months then they say it transitions and gets easier.
"I've never been afforded that time to breastfeed for a long time because I've always gone back to work but I've got a bit more time off work this time so I'll see how I go but she latched on straight away and went for it so we're doing alright.
"For something we weren't sure was going to happen it's just been the most incredible thing and I can't imagine life without her now.
"I'm horribly biased but she's pretty much the most beautiful baby in the world."