Around 100 seasonal workers from Vanuatu will be joining us next week as farmers struggle to find willing fruit-pickers.
With farmers running out of options, the first flight of Pacific Island workers will be arriving next week to save this seasons crop.
The workers will undergo mandatory quarantine in medi-hotels and are then headed to farms across SA's farming areas.
With about 10,000-15,000 workers needed during the peak harvest season in the South-East, there are plans for more flights in February and March.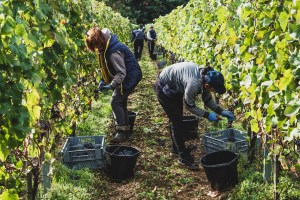 Acting Prime-Minister Michael McCormack has said to unemployed Aussies to turn "Stan and Netflix off" and head out to the farmland for work. I don't think Mr McCormack will be getting a brand deal with those streaming platforms anytime soon.
With a new report finding that farmers have lost at least $38m of crops as a result of labour shortages, Citrus SA chairman Mark Doecke said in The Advertiser Australians were "largely uninterested" in regional jobs – from fruit-picking work to professions such as optometry.
"Virtually our only hope is planeloads of people coming from other countries to work, because backpackers don't exist any more."
The State Government's priority is for Australians to fill the jobs first, involving targeting older workers, international students, those on gap years, and school and university students.
It is also providing businesses up to $500 per person to partially cover medi-hotel costs if they need to bring in workers from the Pacific Islands.
AUSVEG SA chief executive Jordan Brooke-Barnett said in The Advertiser "Talking to a lot of my big businesses, a lot of them are 10-15 workers short,"
"They're still able to get produce out to market but it's impacting their productivity."
With more than 380 positions are being advertised in SA on the Harvest Trail jobs board, farmers are pleading for assistance.
Australians can apply for relocation assistance of up to $6000 to take on short-term agricultural work, while eligible visa holders can apply for up to $2000 assistance.