Mix102.3 Breakfast Producer Thom Lion is constantly late to work despite having recently got himself an e-bike – with an engine – so he can supposedly ride faster.
So after a breakfast show this week while Thom was riding home, Soda and Erin Phillips decided they'd take off after him in the car to see what was going wrong.
They caught up with him on Military Rd at Semaphore and dished out some… let's call it… "encouragement".
Erin had even brought a megaphone along. 📣
Watch the video above to see what happened when Soda and Erin Philips caught up with Producer Thom Lion riding his e-bike home.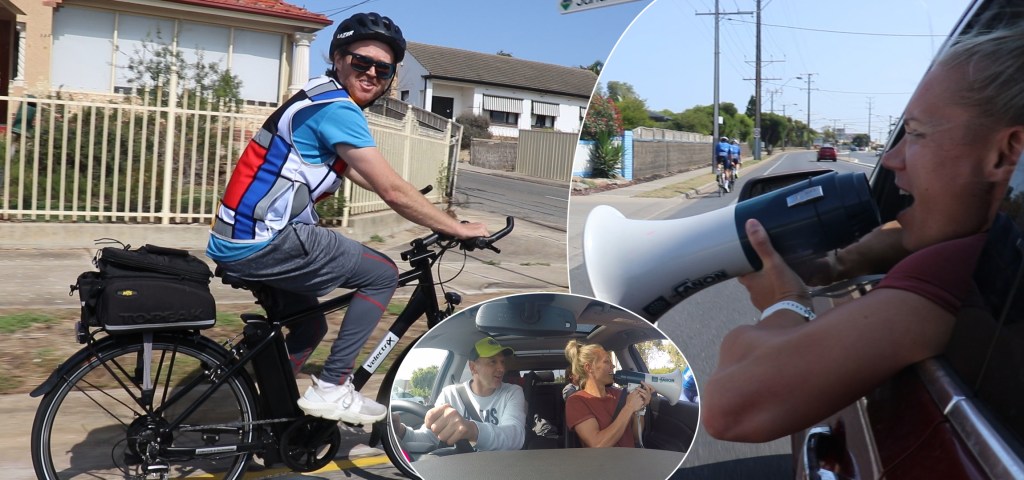 "When I first yelled at him he jumped and I thought 'we're going to lose him here'," Erin recounted this morning.
With the Tour Down Under in full swing throughout South Australia, it wasn't long before a couple of keen cyclists caught up with Thom. Despite not having an electric motor in their bikes, they breezed past Thommy with a sympathetic tap on the shoulder!
(Thanks to the lads from Norwood CC and Van D'am Racing for being part of the stitch-up!)