We made the bold claim that we'd be holding South Australia's Greatest Game Of Backyard Cricket and we're now proud to say that we achieved it… with more than a bit of help.
Some of South Australia's – and cricket's – biggest names were part of the event that was all about giving back to two children's cancer charities – CanTeen and Childhood Cancer Association.
The brains behind it were Mix102.3 breakfast hosts Jess Adamson and Mark Soderstrom but it took contributions from all over the Adelaide to put it on.
Watch the video above then check out all the stunning photos from the event in the photo gallery below.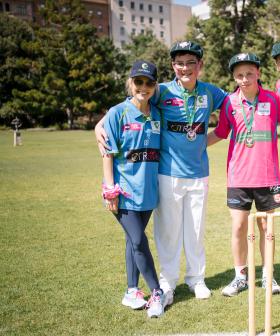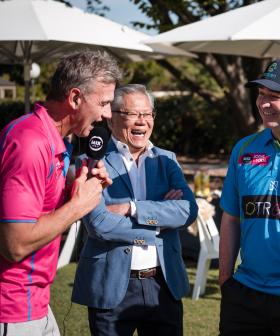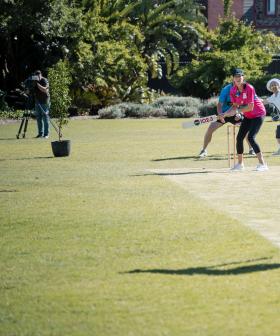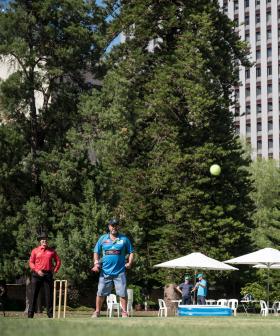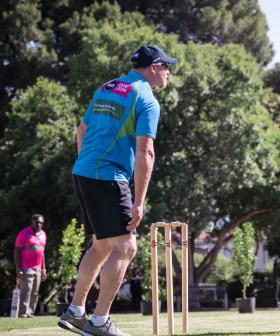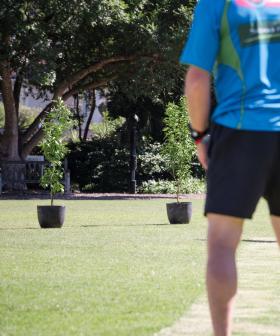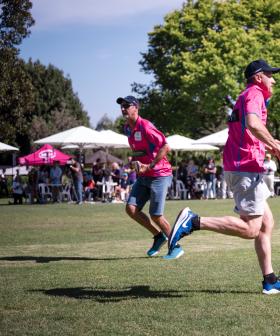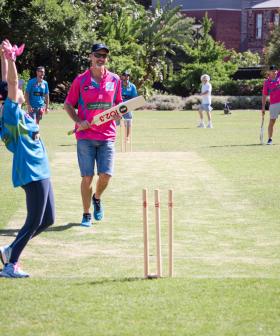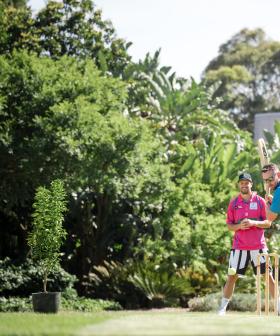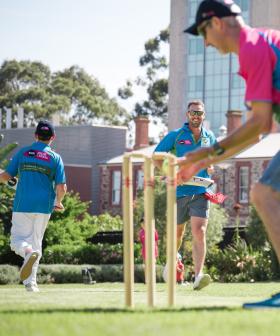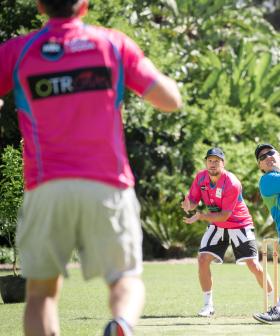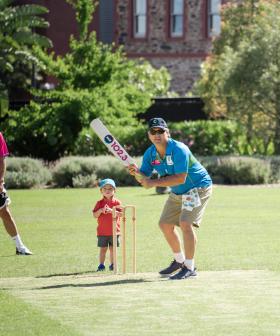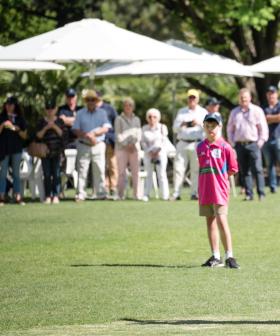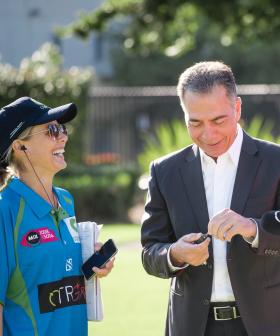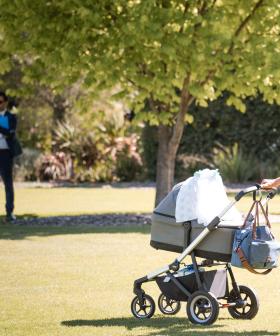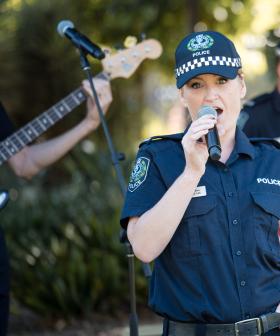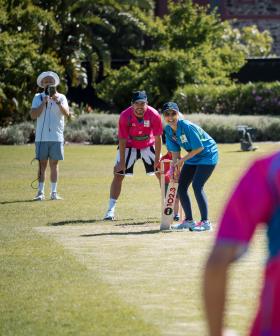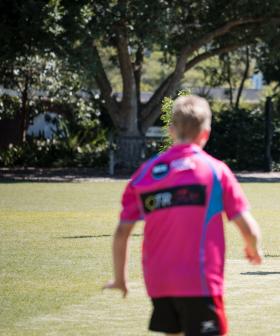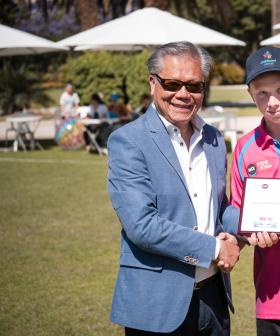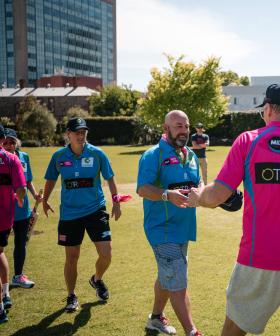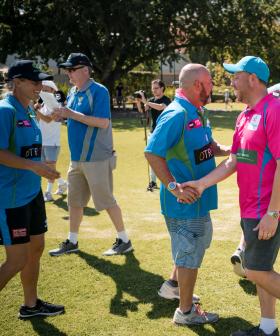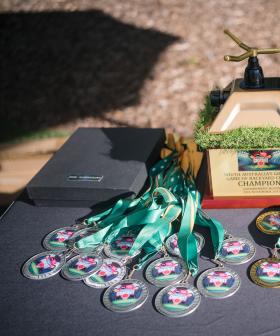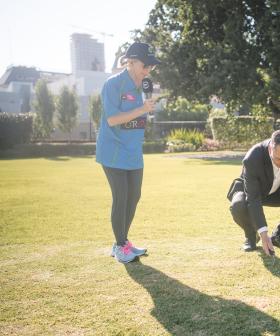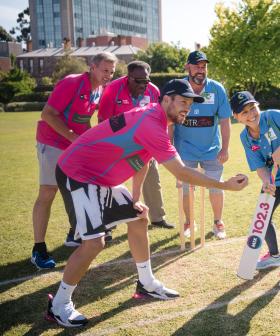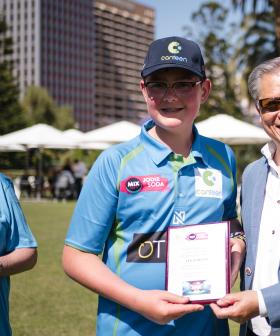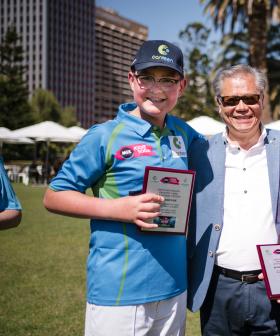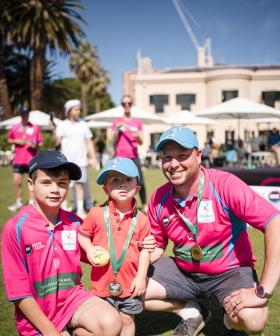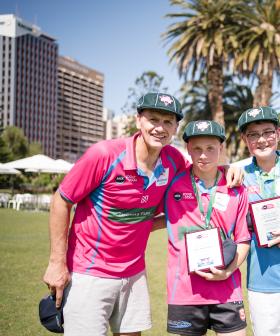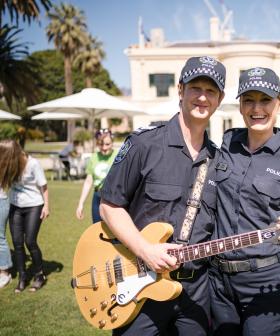 Photo credit: Israel Baldago Photography
South Australian Governor, Hieu Van Le, was one of the first get on board, offering his backyard for the event – at Government House.
Sam Shahin gave us a call to say OTR Give would support the Canteen side, while Darren Thomas was listening and decided Thomas Farms would support the Childhood Cancer Association side.
The day-night Test is starting tomorrow, but there was another big cricket match in town. Two children's cancer charities combined to put on the ultimate game of backyard cricket, featuring some of the greats. @TimYeatman @GertieSpurling7 @7cricket @Mix1023 #AUSvPAK #7NEWS pic.twitter.com/E6ml1ybL0c

— 7NEWS Adelaide (@7NewsAdelaide) November 28, 2019
Billy boy's first baggy green 🏏💚💛. Such a fun morning – thanks @Mix1023 for supporting a very special cause! @childhoodcancr @CanTeenAus pic.twitter.com/IKhsgN2VVx

— Jessica Trengove (@JessTrengove) November 28, 2019
He's still got it! 75 year old Clive Lloyd tearing apart @darren_lehmann @Mix1023 @7NewsAdelaide pic.twitter.com/JZqM0Piq6Q

— Tim Yeatman (@TimYeatman) November 27, 2019
Brighton Trophy Centre contributed the unique Golden Sprinkler Trophy as well as the plaques and medals, and Nelson Teamwear had everyone looking immaculate in their custom shirts and caps. Bespoke Baggy Caps even had the Mix102.3 Backyard Cricket logo printed on actual baggy green caps for the winners.
But the true stars of the event were 13-year-old Jesse Pannenburg and 14-year-old Leo Bawden who had their own childhood experiences with cancer.
Jesse and Soda teamed up to lead the Childhood Cancer Association team, while Leo and Jess joined forced for Canteen.
There didn't really need to be a winner but there was – Soda and Jesse's Childhood Cancer Association team put the runs on the board first thanks to plenty of runs from Jesse and 75-year-old Clive Lloyd. Jess and Leo's CanTeen side couldn't quite reach the target despite some big hitting from Tony Modra, Darren Lehmann and Sophie Devine.
Hear the full story of the game on Mix102.3 on Friday morning.
There weren't any talent scouts out today at SA's Greatest Backyard Cricket Game… but there were lots of people passionate about supporting two great charities – @childhoodcancr & @CanTeenAus.
Great effort by @Mix1023, @Mark_Soda and @JessAdamson7 for organising. pic.twitter.com/TFMNKUf70J

— Steven Marshall, MP (@marshall_steven) November 28, 2019
What a crew! 🤩 @darren_lehmann, @dizzy259, @shaun_tait32 & @sophdevine77 joined @Mix1023's Greatest Game of Backyard Cricket at Government House this morning to raise $ and awareness for @CanTeenAus & @childhoodcancr 👌 pic.twitter.com/LmDseKG19Z

— SACA News (@SACAnews) November 28, 2019