If one individual person wins Thursday night's $150 million Powerball jackpot, he or she will become the biggest individual lottery winner ever in Australia.
It will eclipse the previous biggest winner, when a Sydney healthcare worker pocketed more than $107 million in January this year.
Nine weeks without a division one Powerball winner has seen the national prize jackpot to a level never seen before in Australia. The previous biggest was $110 million in July this year, when the prize was shared between three winners in SA, Victoria and NSW.
It was reported earlier this month when the jackpot reached $80 million that one in three Australian adults had purchased a ticket to that draw.
This time, The Lott is predicting up to half of all Australians will have a ticket.
Either way, the odds of winning the division one prize tomorrow with a single game entry is one in 134 million.
That would be like one day in 367,000 years.
But still, ya never know!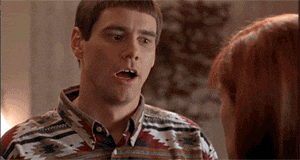 Unless you're buying your ticket online via thelott.com, get down to the newsagent early on Thursday, the after work line ups get pretty hectic as everyone tries to buy their last-minute tickets.
If you're new to buying Powerball tickets, the smal lest entry you can get is a four-game entry, while The Lott tells us that the 'modest' 25-game entry tickets account for a third of all division one winning entries.
There is also a 'PowerHit' entry which guarantees you will get the all-important Powerball number, which you must have to win division one.