On day one of his project, he ended up with one bag of his own dog's poop… and another 10 that weren't.
Day two was worse.
Along with a bag of his own dog's poop, he ended up with another 23 that belonged to other people's dogs. It would've been 75 but he ran out of little yellow bags.
Day three saw a massive 120 poops collected.
Perth man Andrew MacFarlane got so fed up with dog owner's not picking up after their pets at South Fremantle and CY O'Connor dog beaches he thought "bugger it, I'm just going to start doing it."
Since July, Mr MacFarlane has been documenting his dog poop pick-up crusade on his Dog's Life and the Freo Massive Facebook pages using the #NotThatHard hashtag.
"Ballpark, since I started a couple of months ago, [I've picked up] probably nearly a thousand poops," he told 96FM.
"Yeah… there's been some big days."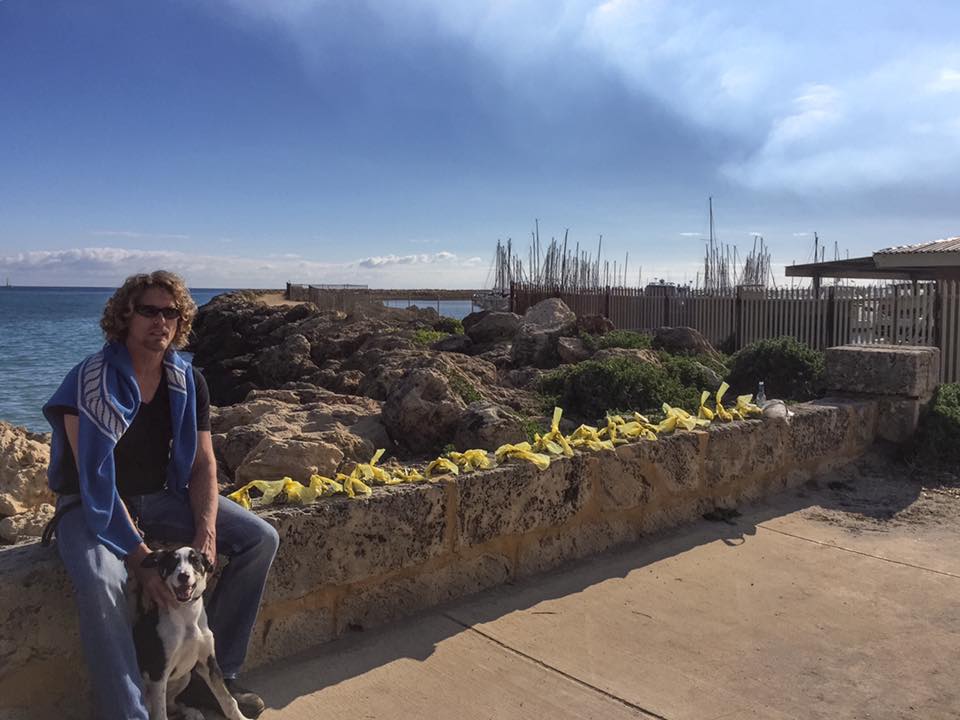 He says that some days were worse than others along what he calls the "Yellow Shit Road".
"After some nice sunny weather there's a lot more of it around because people are walking more."
Mr MacFarlane said that better bin accessibility would help.
"Leighton Beach as got bins all the way along but the access is much easier for rangers and [council workers] to empty them, it's right along the road the whole way.
"Along here, it's a bit harder to get to. I'm figuring the council is just putting them where they're easier to get to… it's not as accessible from the road.
In the same breath, however, Mr MacFarlane admitted that the "more bins issue" was secondary.
"I think it's more that people need to lift their game, to be honest."
What Mr MacFarlane found particularly puzzling was the move by some who did pick up after their dog but stop short of actually putting it in a bin… but leaving it right next to one.
"I just don't understand how people just don't pick it up, it's right there, you know, right near the bin."
From his daily beach walks with his dog Disco, Mr MacFarlane's opinion was that neither beach was any better or worse than the other – with one exception.
"The seawall near the Fremantle Sailing Club," he said.
"That's a particularly bad spot… there would be 50 there today without any trouble."
He said the problem is so bad at the seawall that Mr MacFarlane has run out of bags here "several times".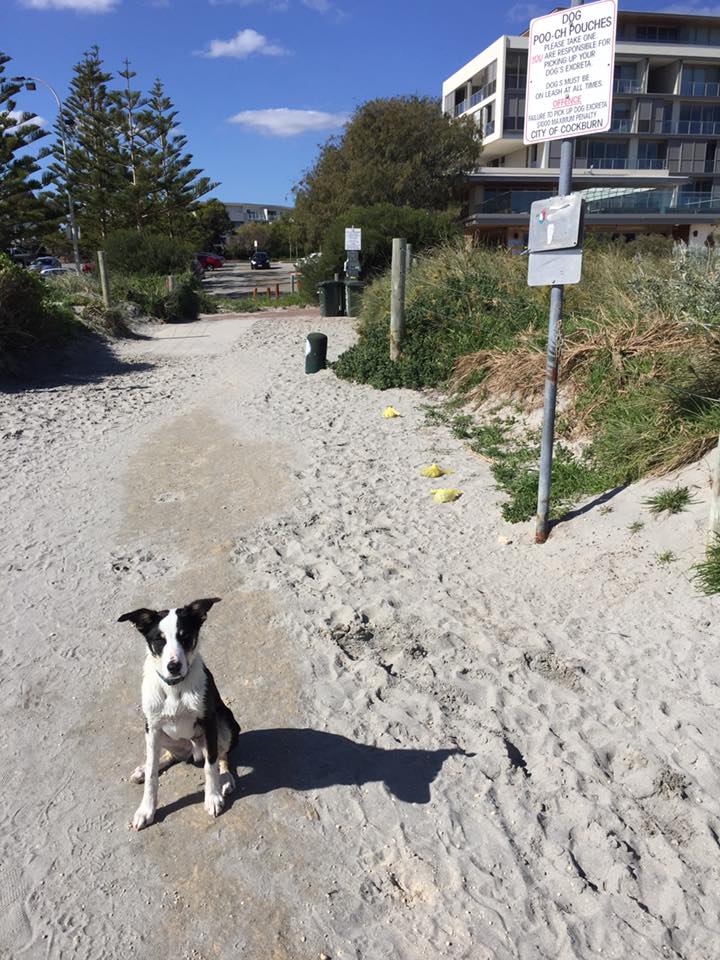 He's also caught plenty of dog owners in the act.
"I pointed it out and they went back and got it… another time I collected their dog's poop and gave them the bag," he said.
"Most times they're pretty good, I think if they're caught out they're embarrassed, no on really pushes back that hard.
"That's the thing, they all know it's wrong and they just do it anyway."
While he doesn't think the situation is getting better just yet, he does get the odd glimmer of hope.
"A couple of weeks ago I saw a bunch of bags lined up on South Beach and it wasn't me… it felt good"
His message was pretty simple: be responsible for yourself, your animals and your environment.
"It's all ours, we all share it, it's not that hard."