While we've been enjoying all of the beautiful moments from the royal Canadian tour so far, it's no secret that the expected appearance of Prince George and Princess Charlotte at Thursday's garden party was the moment everyone had been waiting for.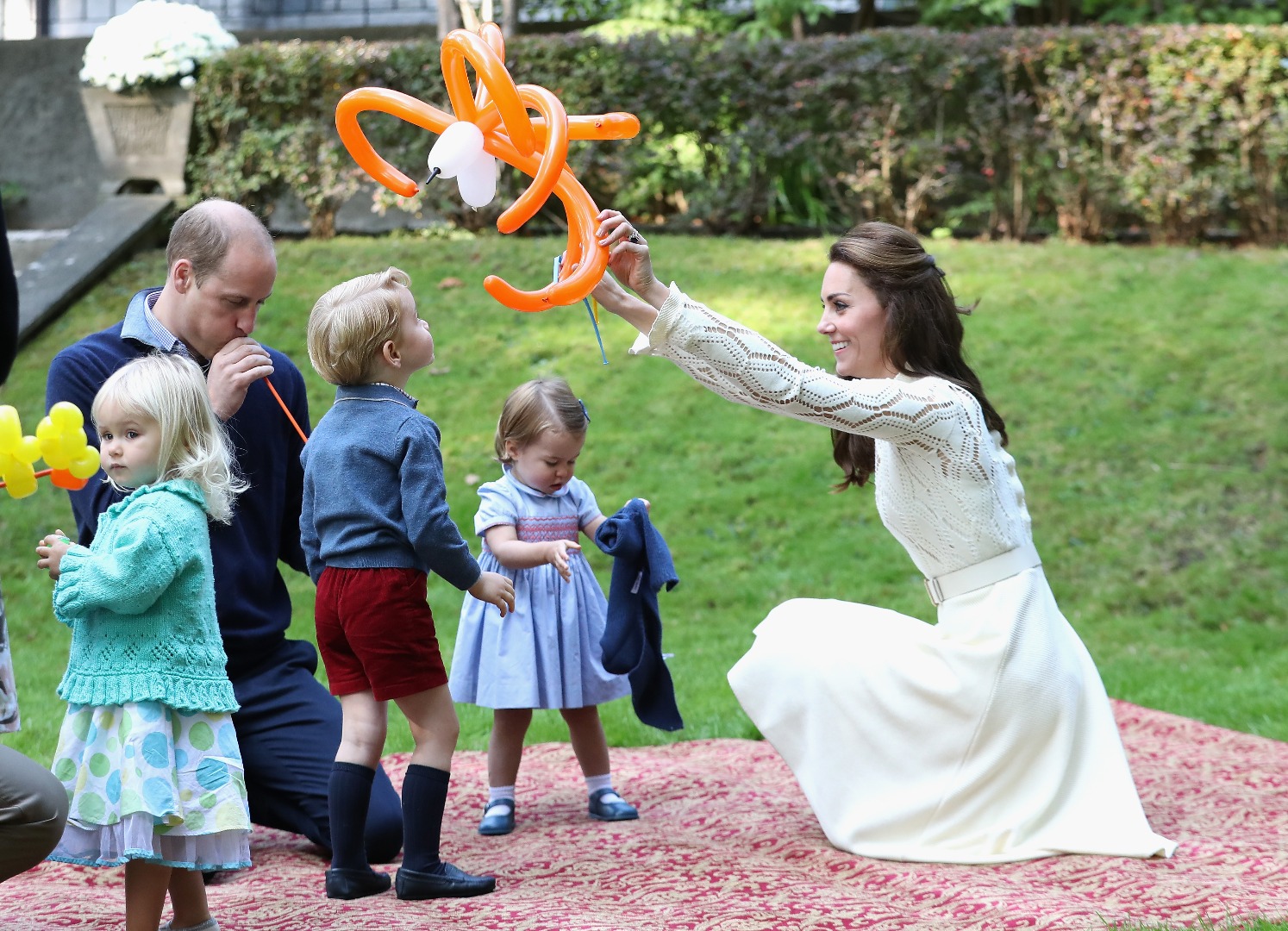 And the youngest royals certainly didn't disappoint; once again, Charlotte was carried by mum Kate and dressed in a pretty blue-and-red smock dress that, we're sure, has already sold out, while George briefly held on to Prince William's hand – before taking off across the grass.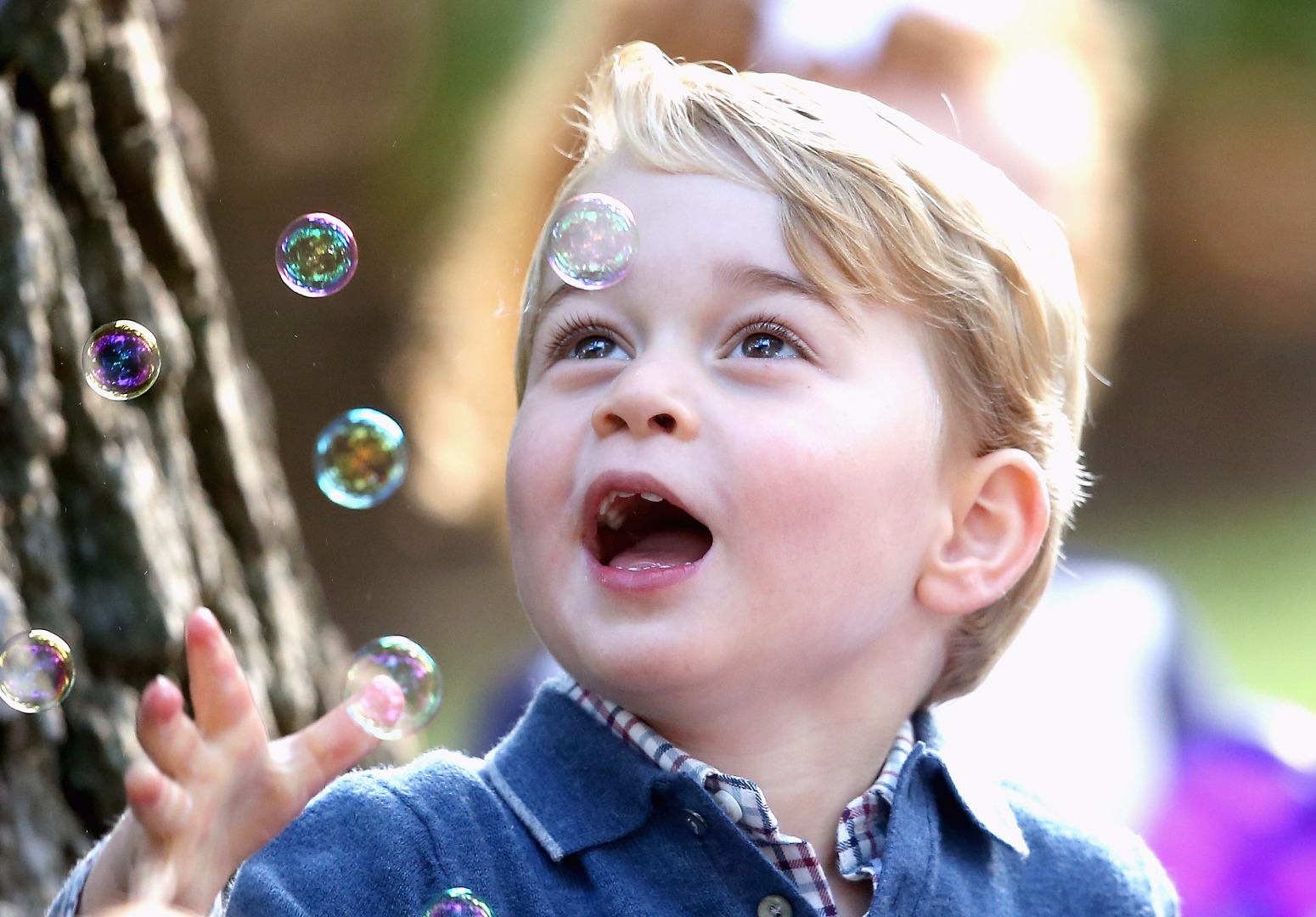 The party, held at Government House (where the family have been staying), was in honour of military families and came complete with petting zoo, balloon animals and musical instruments.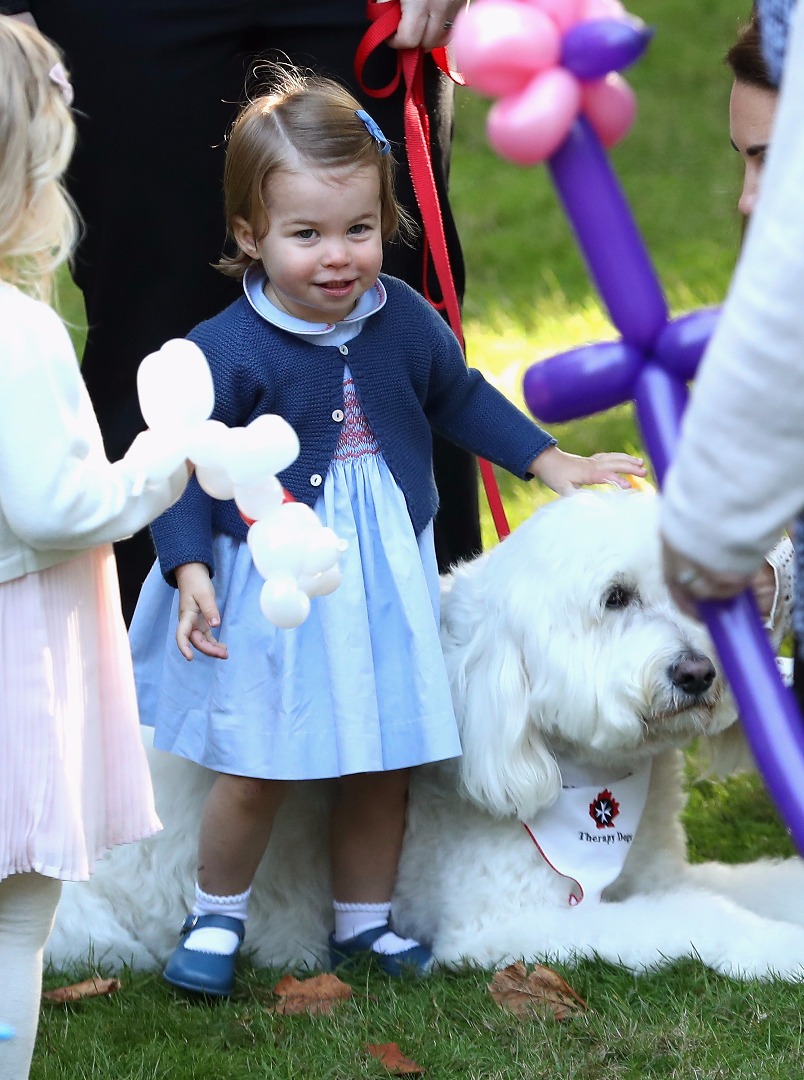 Between Princess Charlotte happily plonking herself on an enormous dog called Moose and delightedly burying her face in a tiny rabbit and Prince George requesting a balloon shaped "like a volcano; that's the lava!", before blowing bubbles in a rather stern-looking William's face, it's safe to say that the afternoon was officially too cute.
Prince George, giving zero fucks and blowing bubbles right into the face of the future King of England. This KID. pic.twitter.com/vJZko94oNq

— Deirdre M Fogarty (@Deirdre_Fogarty) September 29, 2016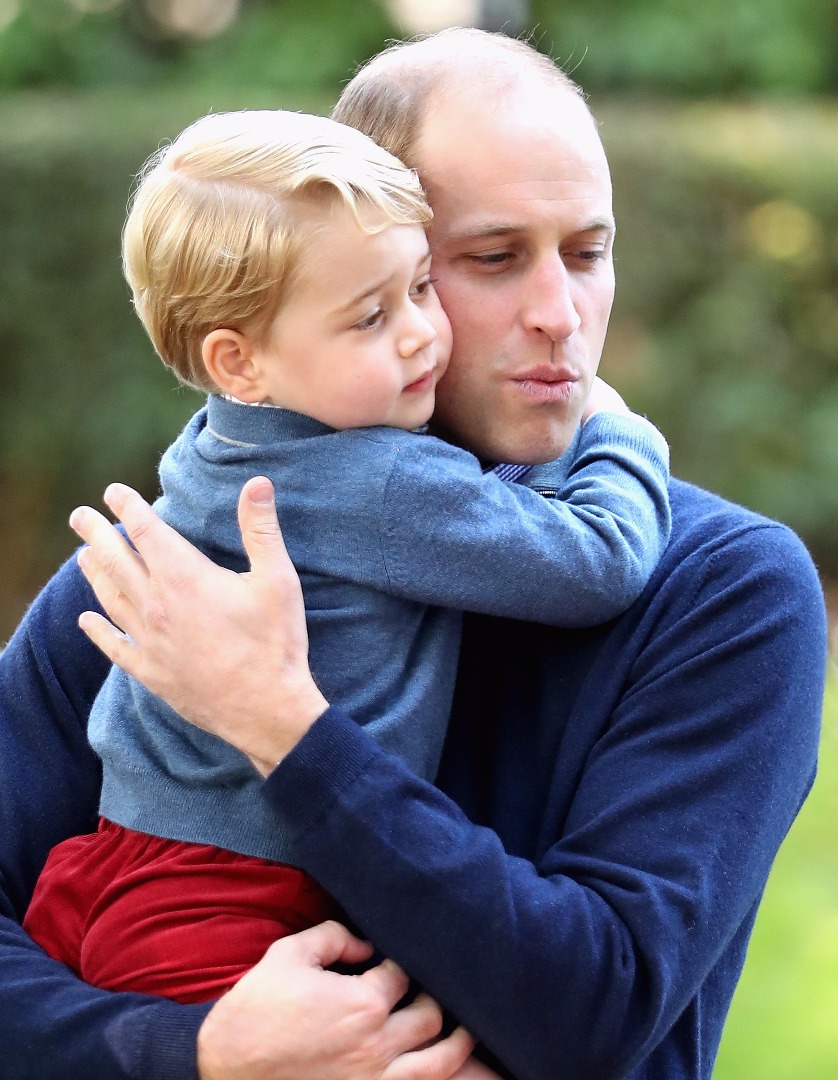 Our favourite moments though? Prince George tightly squeezing his dad, and Princess Charlotte tightly squeezing her balloon flower.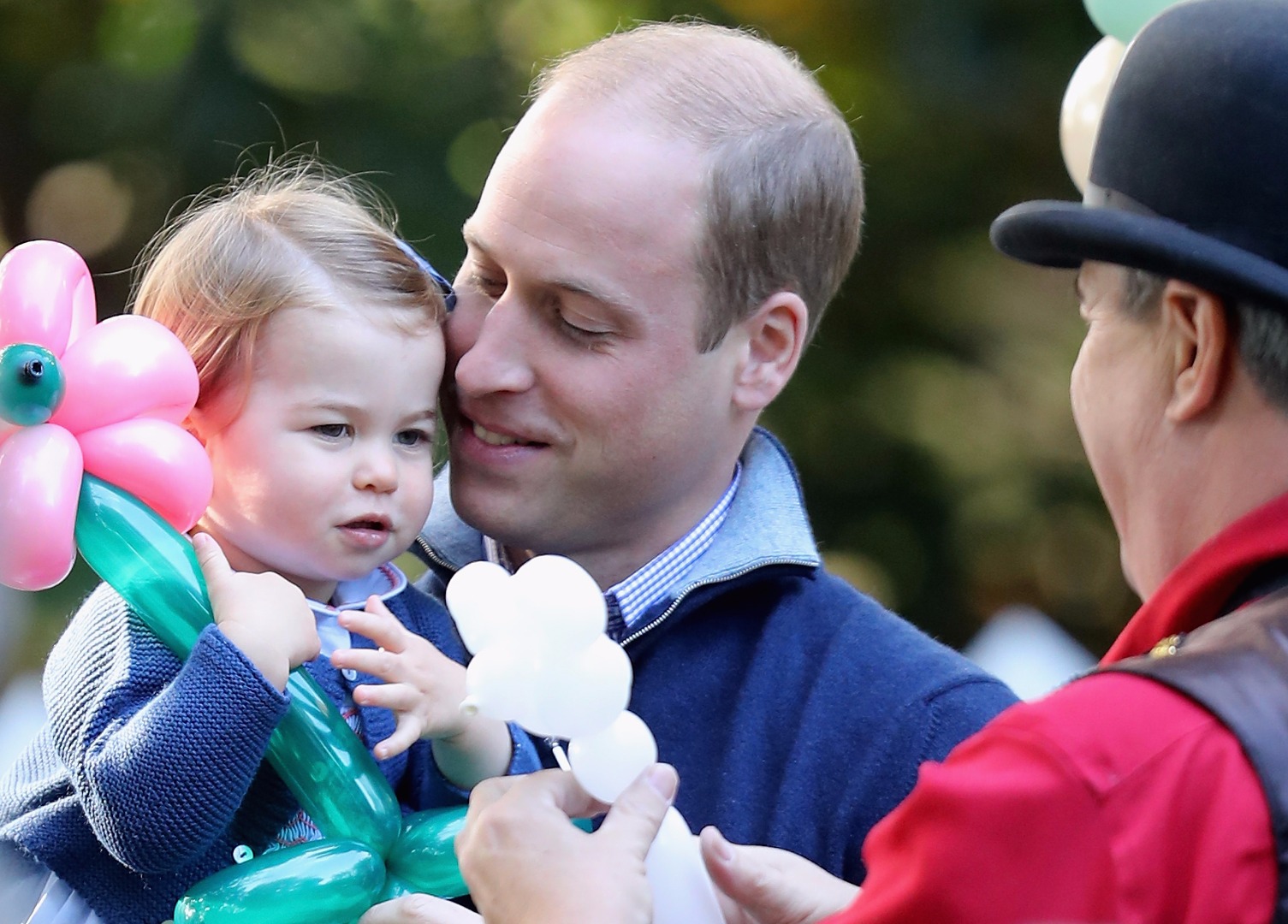 Priorities.