A Southern California school has placed four teachers on administrative leave after a photo surfaced of them smiling, while one of them held a small noose.
US School District Superintendent Raul Maldonado said he was appalled by the photo, which was reported to him on May 8.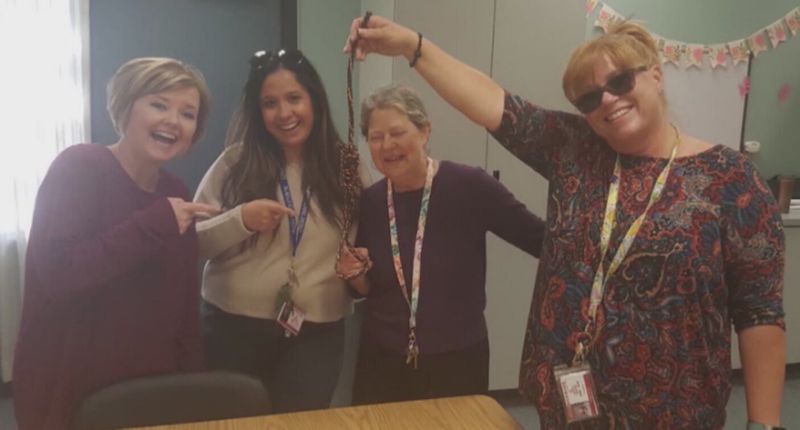 "It has been brought to the Palmdale School District's attention that an incident involving the discovery of a noose and possibly inappropriate responses to that discovery occurred at Summerwind Elementary School," he said in the statement posted on the district's Facebook page.
The school has not identified the teachers.
One parent has received strong support in her call to have the teachers removed from the school. She called the image "racist, bigoted, disgusting, foul" and targeted a meeting in a week's time as the opportunity for parents and students to have their voice heard.
"These staff members need to be TERMINATED, FIRED, REMOVED FROM TEACHING, however you want to define it, they ALL need to GO!!!🙋‍♀️🙋‍♂️✌" wrote Sheila Denise Davis.