We've spent the last couple of years trying to get the kids off Fortnite but today there's one set of parents very pleased they lost that battle royale.
Sixteen-year-old American Kyle Giersdorf, who goes by 'Bugha' online, was crowned the winner of the first Fortnite World Cup in New York over the weekend.
His prize… Well, this is where things start to get serious.
Try telling your kids to stay off Fortnite when they find out the best player in the world just got…
$4.3 MILLION!
Yep, that was his prize for winning the solo finals of the tournament that was held in Arthur Ash Stadium (where the US Open tennis is held) in front of a live crowd of close to 20,000 people.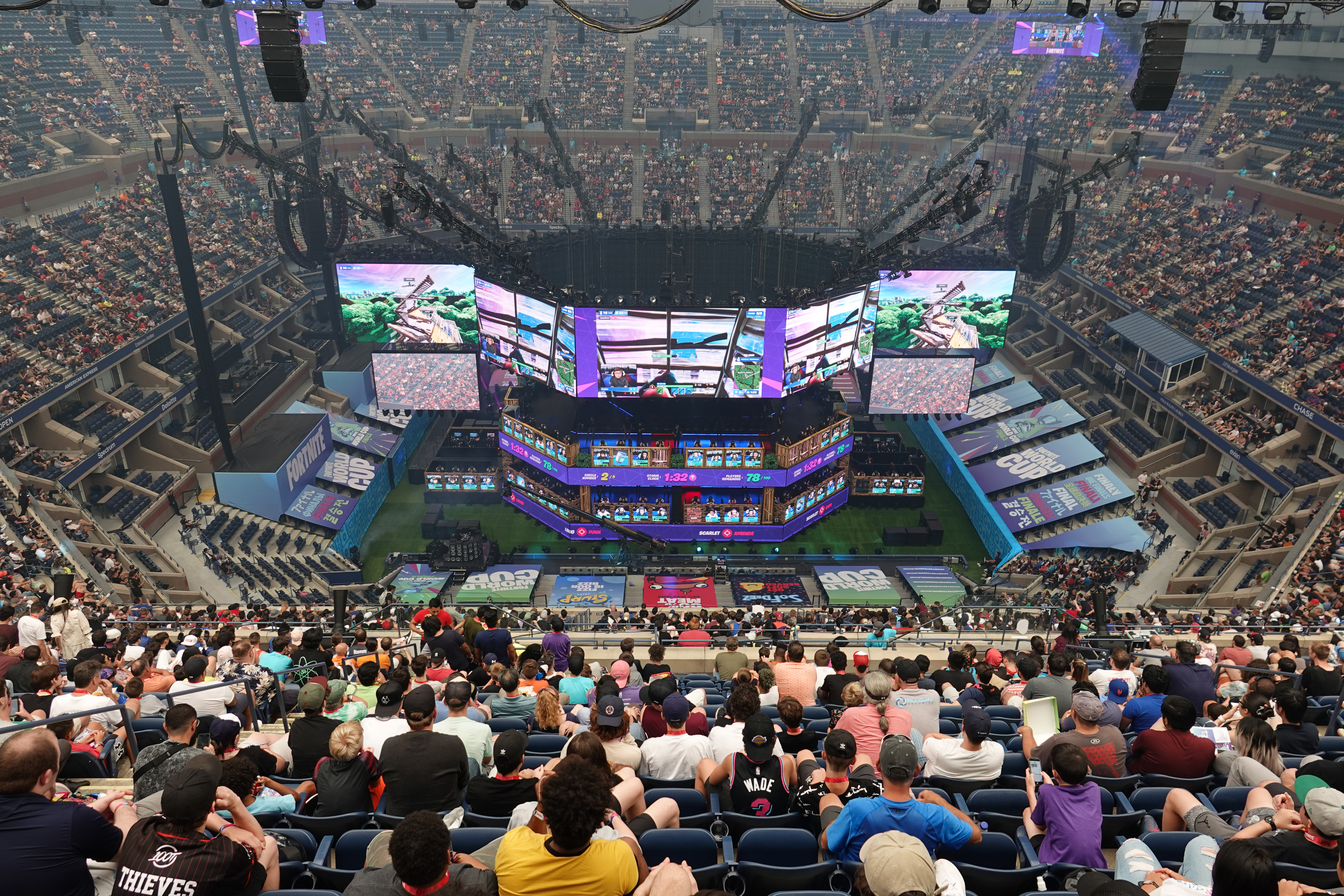 Now his parents just have to stop him converting his millions into billions of V-Bucks because that buys a LOT of skins!
With more than 200 million players worldwide, Fortnite has been an online gaming phenomenon in the past two years.
Players are dropped into a battlefield with 99 others and must scavenge materials and weapons, and kill off their opponents until just one is left standing.
Congratulations @bugha! pic.twitter.com/nchRlL3wUC

— Fortnite Competitive (@FNCompetitive) July 28, 2019
Qualification for the inaugural Fortnite World Cup started in April with 40 million people participating until 100 were left for the weekend finals.
There were six games to be played in the finals with points acquired in each game to determine the winner. 'Bugha' won the first of the six, then easily maintained his lead through the remaining five, scoring 59 points in total, 26 more than second-place-getter Psalm.
There was also a duos event, which was won by Nyhrox (Emil Bergquist) and Aqua (David W). Those winners also got the same $4.3 million prize between them.

Anyone changed their mind about how long their kids should spend on Fortnite?