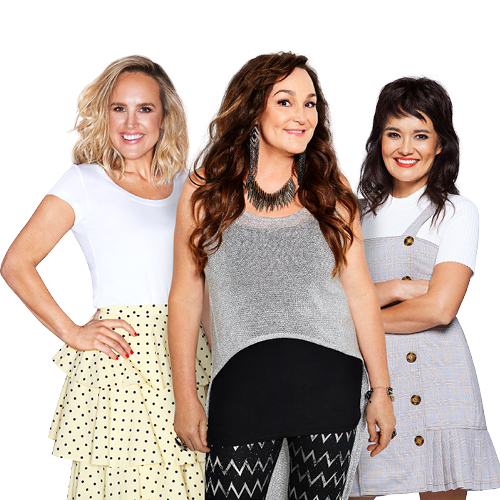 3pm - 4pm Weekdays
3pm Pick Up
Your Afternoon Pickup
Monty, Yumi Stynes & Kate Langbroek bring their vibrant and bubbly energy each afternoon from 3pm on Mix102.3 and share their relatable stories and hilarious moments from their real lives.
Whether you're doing the school run or listening at work, these three ladies will brighten your afternoon with laughter, fun and outrageous revelations from the glittering universe of pop culture and reality.
We want to hear from you!
Cheer On And Cheer Up: Let us know if you're feeling a bit meh. We'd love to get you on air and give you a little Pick Me Up. Get in touch here!
Little Things That Would Make The World A Better Place: Everyone gets annoyed with those small things that can seem like petty annoyances that if they were fixed then the world would be a better place. We want to hear about yours, no matter how petty. Get in touch here!
Bragging Brensday: We want to hear your best bragging moment, an opportunity for you to blow your trumpet. Have you made your kids the best afternoon tea, put together a rocking outfit or nailed a somersault at the local park? Please tell us all about it here.
Coincidental Thursday: Were you supposed to be on a flight that crashed but missed it? On your wedding day did you find wedding vows in a bottle with wedding vows on the beach where you were to be married? We want to hear about your Coincidental story! Get in touch here!
Book Club: Are you in a book club? Are you about to read Kate Langbroek's book, Ciao Bella? Let us know here!
Get in contact!
Phone: 8300 1000
Email: hello@3pmpickup.com.au