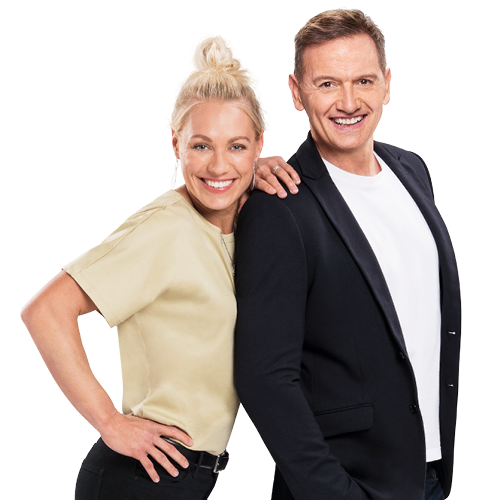 6am - 9am Weekdays
Erin Phillips & Soda
Adelaide's New Way To Wake Up
Erin & Soda are everything Adelaide!
Erin may be one of the biggest international sporting stars our country has ever produced, representing Australia in the Olympics and playing in the WNBA, but really, she's just a cheeky Mum of three from West Lakes.
Soda is a jack of all trades, footballer, teacher, firefighter and now TV and Radio presenter. He's a busy guy, and not just because of breaky radio and TV news, but he's a Dad to three energetic kids.
Together, Erin & Soda are across all the local news you need to know with a whole lot of fun and surprises along the way.
Get in contact!
Phone: 8300 1000
Email: breakfast@mix1023.com.au