Celebrity chef Poh Ling Yeow has paid a heartfelt tribute to the late comedian Cal Wilson on her social media platform.
Wilson, who was 53 years old, passed away last week after a brief illness, prompting an outpouring of tributes from Australia's entertainment industry.
On Monday night, Yeow shared a series of poignant photos on her Instagram account, featuring moments shared with Wilson, including their time together on "I'm A Celebrity … Get Me Out of Here!" last year.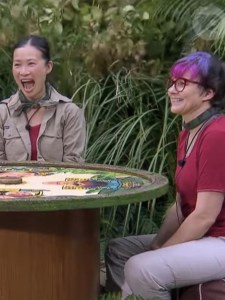 In her Instagram post, Yeow expressed her feelings, saying, "Dear Cal, there was going to be a lifetime's worth of silly cat videos, you wrapping pies at Jamface every Fringe, then dinner at my place with all the comedians, me making you avgolemono, and you enjoying it for three consecutive meals. You showered me with quirky trinkets, and we would sit on the staircase, cradling cups of tea at midnight, reminiscing about eating turkey testicles in the jungle."
She continued, "Our beloved, kind to the bone, rainbow Cal. So kind that every time I grieve for you, I imagine your ghostly arms embracing me, because that's just what you would do. I feel incredibly fortunate to have had you in my life – it's only been three years, but now I have a lifetime's worth of missing those dazzling dimples."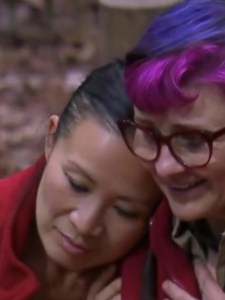 Yeow concluded with a touching thought, "Wherever you are, my friend, I hope it's akin to Spotlight, except the shop assistants are talking cats wearing gingham uniforms."
Cal Wilson was a prominent figure in Australian comedy, winning the Best Newcomer award at the Melbourne Comedy Festival in 2001 and making 14 appearances in the festival throughout her career. She was also known as a co-host on "The Great Australian Bake Off" on Foxtel.
The New Zealand-born star is survived by her husband, Chris, and their son, Digby.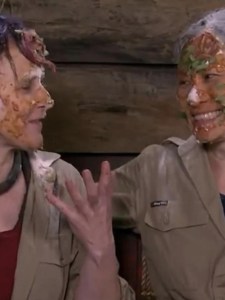 Want more? Listen to one of our favourite moments from The Ali Clarke Breakfast Show – Tune in weekdays from 6AM on Mix102.3!