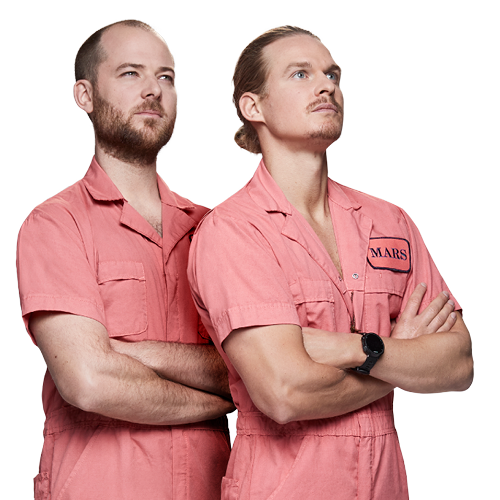 4PM-6PM Weekdays
Will & Woody
Need A Lift Home?
In their very essence, Will & Woody are driven by the same simple goal: to have a good laugh and make your day.
But what is the Will & Woody Show?
It's banter. It's talking gossip. It's daily news. It's celebrity interviews… and it's all about you and your phone calls. Overall, it's infectious fun, and everything you need to make your drive home the highlight of your day.
Get ready to laugh out loud at classic segments like "The Wrong Word In The Wrong Place".
Hear from Australia's cutest kids as they plead their case to win pocket money in "The Pocket Money Pitch".
And prepare to be heart-warmed by the inspirational stories in "Will & Woody's Mission Made Possible"
So buckle up, and tune into the boys for your drive home, 4-6pm weekdays.
We want to hear from you:
Will & Woody's Around The World – In Will & Woodys 'Around The World' the boys want you to tell us what the country you were born in is known for.
Will & Woody's What's In Your Glovebox? The boys want you to tell them what you're driving around with, then they'll try to guess what job you do.
Will & Woody's Lost The Plot – Let's hear your mangled movie plot!
Will & Woody Have The Code Words To WIN $25,000! – By day, Will & Woody are Celebrity Apprentices. By night, they're recording a secret podcast, revealing what really goes on behind the scenes!
Get in contact!
Phone: 8300 1000