Not what we expected on our 2023 bingo cards but alas Emily Ratajkowski and Harry Styles making out has happened.
Harry's world tour, 'Love On Tour', was recently in Tokyo, and he's really taking the tour title seriously. Dating rumours are flying around at each stop on his tour. Most recently, there were whispers that him and Aussie influencer Yan Yan Chan might be dating, but obviously Harry is just having a hot girl summer. We don't blame him, after the whole Olivia Wilde debacle.
Sims 2 reenactment of Harry and Em Rata: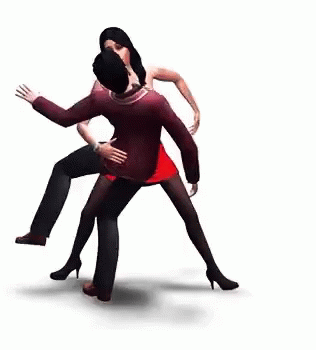 — Pop Base (@PopBase) March 26, 2023
HARRY STYLES VOCÊ É APOCALÍPTICO! Harry e Emily Ratajkowski juntos em Tókio. pic.twitter.com/IJ7plRrPhV

— Harry Styles Update BR (@hsupdatebr) March 26, 2023
Harry's fans are in a state of disarray at the news of him and Em Rata. Hopes and dreams crushed in a single leaked video.
Me after being told Em Rata is now with Harry Styles pic.twitter.com/5eZo4G98gB

— Adam (@TurpoEFC) March 26, 2023
A lot of fans are concerned about Harry's uhh let's call it 'technique'.
I'm going to pretend that video of Harry and Em Rata doesn't exist not because I care about their relationship but because I refuse to believe Harry Styles kisses like that

— Fedu⭐️⭐️⭐️ (@Fedu_31) March 26, 2023
harry styles ft em rata pic.twitter.com/O9gicDgT2T

— GiGi met Lou 🫧 (@17itiswhatitis_) March 26, 2023
It's giving middle school couple…
el video de harry styles y em rata besandose pic.twitter.com/t4m9VGty4D

— wos🦖 (@C4NGUR0) March 26, 2023
Want more? Listen to one of our favourite moments from The Ali Clarke Breakfast Show – Tune in weekdays from 6AM on Mix102.3!