Aldi's set to stock 'Millionaire Hot Cross Buns' with salted caramel candy, choc fudge & chocolate chips!
Made in Australia, you'll be able to get your hands on a 4 pack for $2.99.
We're not sure when you will get your hands on them though because Aldi is experiencing huge product delays!
"The Trans-Australian Railway outage means that our stores in Western Australia will be heavily impacted," according to the website.
But soon…. soon (please)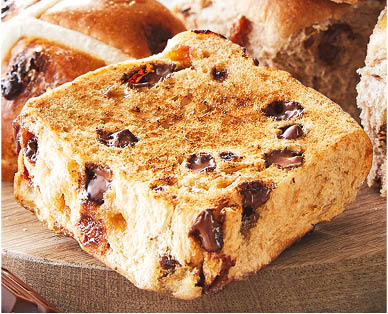 Want more? Listen to one of our favourite moments from The Ali Clarke Breakfast Show – Tune in weekdays from 6AM on Mix102.3!