Every year Aussie's flock to European supermarket ALDI to shop their very affordable snow gear range.
This year ALDI are releasing even more budget friendly winter items. ALDI's famous Snow Gear sale will be making a grand comeback to the middle aisle from Saturday 20 May with a range of 70+ high-quality items at unbeatable prices.
ALDI's wallet-friendly winter wears can kit out a family of four to be completely slope-ready for under $1000!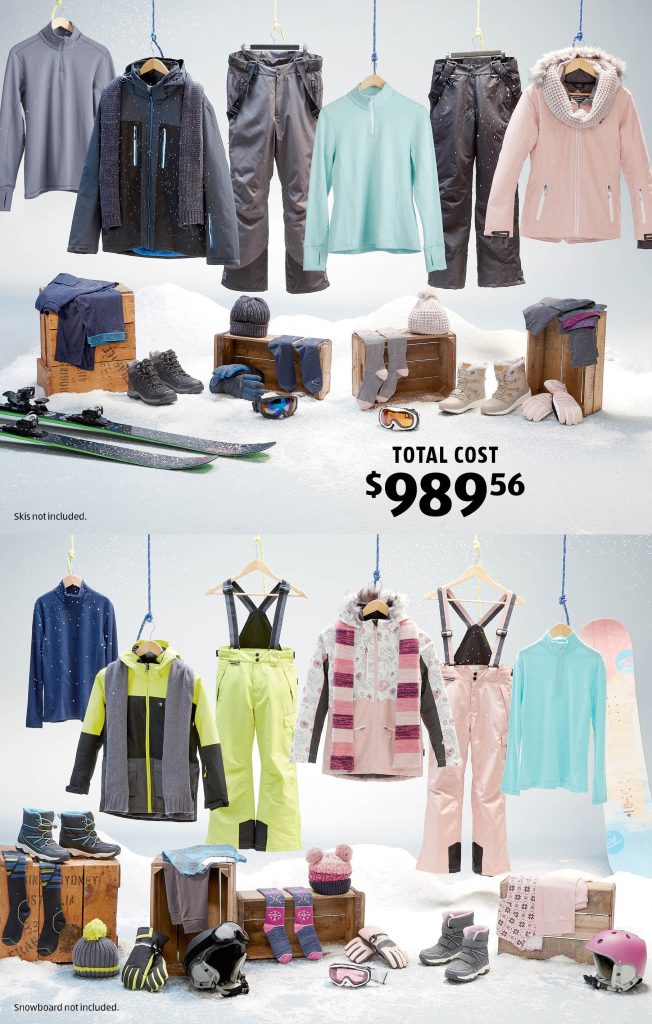 How to successfully shop the ALDI Snow Gear Special Buys:
Know your sizes: Check out the ALDI catalogue and get familiar with the items you want and the sizing you need before you head in store. Take a look at the Snow Gear Hub on the ALDI website for more details and handy size guides.
Set the alarm clock! ALDI's Snow Gear Special Buys go on sale on Saturday 20 May. Make sure to come early if you're eager to be one of the first to get your hands on these blink-and-you'll-miss-it deals.
Chill Out (see what we did there): While we are happy that customers are excited for our Special Buys, for their own safety and the safety of our employees, as always we ask everyone to respect others both in and outside of our stores while shopping. Remember to follow the directions of our store teams and show cooperation, patience, and understanding when shopping at ALDI.
Don't forget the money back guarantee: ALDI's returns policy has got you covered. Customer who aren't completely satisfied can return products for a refund or replacement within 60 days. Simply bring the product back to any ALDI store with proof of purchase and product packaging and ALDI's friendly staff can offer a refund or replacement.
Want more? Listen to one of our favourite moments from The Ali Clarke Breakfast Show – Tune in weekdays from 6AM on Mix102.3!