There is always a lot to do in Adelaide on weekends so we thought we'd help you out and tell you about three cool things you can experience!
#1 – Mary Poppins Is In Adelaide!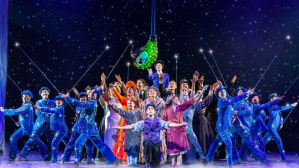 This passed week the musical Mary Poppins opened in Adelaide at the Festival Theatre and it shouldn't be missed.
It's high energy, tons of fun and great for the kids. The show is sure to dazzle you and urge you to fly a kite afterwards.
Tickets are selling fast for this weekend so you better secure your spot now!
#2 – Port Adelaide Is Back!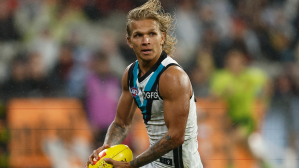 Now to switch gears completely, the footy is back on in Adelaide!
Port Adelaide are set to take on the Gold Coast Suns at the Adelaide Oval Saturday night.
It's sure to be an electrifying match, lets hope The Power can make it a 13-game winning streak.
So make it down to the oval to get some classic entertainment!
#3 – Illuminate City Lights Are In Full Swing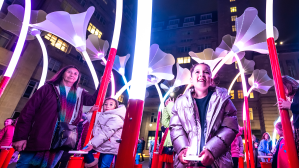 The last thing you have to check out in Adelaide is Illuminate City Lights.
This one is especially special as it is completely free.
All around the city different light displays are lighting up the night sky.
For more info check out our previous article.
Listen to your local news with Your News Now!
Want more? Listen to one of our favourite moments from The Ali Clarke Breakfast Show – Tune in weekdays from 6AM on Mix102.3!