Paul McCartney has revealed exactly how he felt about Yoko Ono's presence in the studio.
On his new podcast McCartney: A Life In Lyrics, listeners are taken through the real-life stories behind songs that McCartney released with The Beatles, Wings, and as a solo artist.
The first two episodes, released earlier this month, broke down the writing process and meaning behind "Eleanor Rigby" and "Back In the U.S.S.R."
Episode three opens with a scene from inside the recording studio in 1968. Years of touring started to wear on the band as they began crafting their 10th studio album, The Beatles (aka The White Album). As John Lennon and Yoko Ono's love blossomed, the group faced their final years. The breakup was not a direct result of the budding relationship, but it was a factor.
"We were heading towards the breakup of The Beatles," McCartney recalled, "It was a period of change because John and Yoko got together, and that was bound to affect the dynamic of the group."
Podcast narrator and friend Paul Muldoon shared that Lennon and Ono soon became "utterly inseparable" to the point where Lennon insisted that she be in the studio constantly as the band recorded songs like "Ob-La-Di, Ob-La-Da," and "Blackbird." McCartney explained that Ringo Starr, George Harrison, and himself 'let it be' out of respect for Lennon and his relationship.
"So things like Yoko being literally in the middle of the recording session was, you know, something you'd have to deal with. And the idea was that if John wanted this to happen, then it should happen."
He continued, "Anything that disturbs us is disturbing," calling Ono's presence "an interference in the workplace" that nobody liked. Nonetheless, the three "bottled it up and got on with it."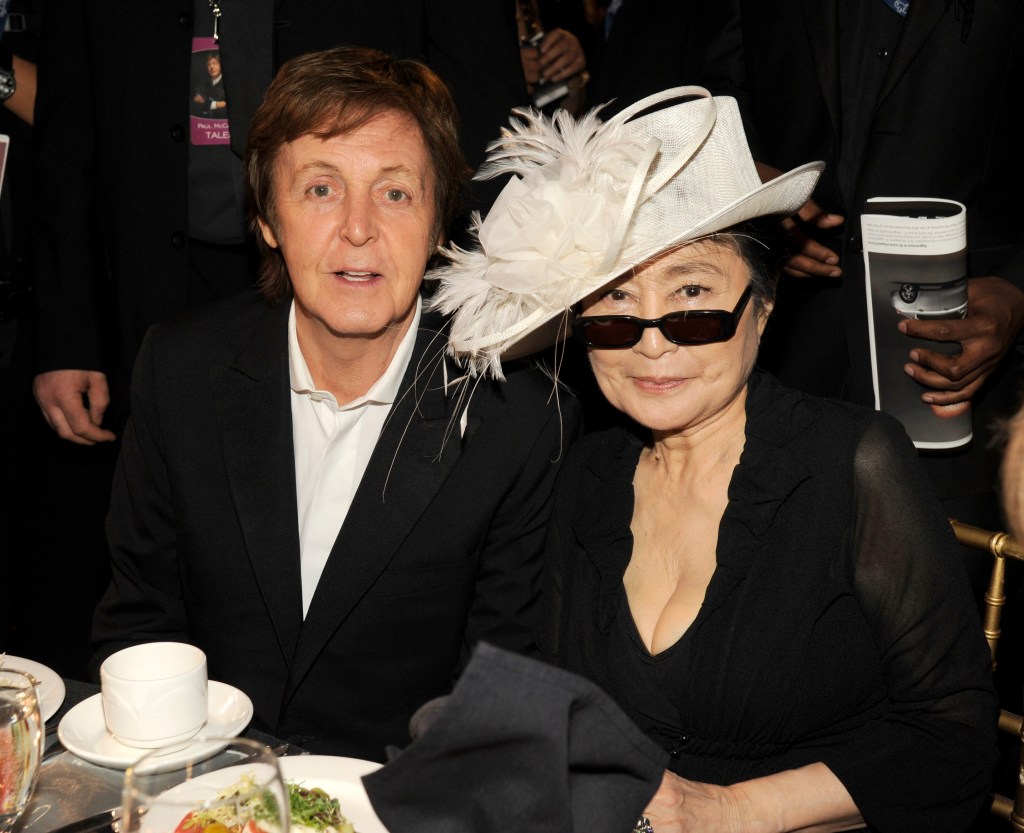 As McCartney paints tales from The Beatles' final years, listeners hear "Let It Be" playing in the background. He goes on to describe how the single became one of the most recognisable melodies in rock 'n' roll history. So the story goes, McCartney's deceased Mother, Mary, visited him in a dream during a very confusing time in his life. He doesn't remember much from the vision, but he did recall his mother saying, "Let It Be," instantly bringing him comfort.
He closed the podcast with the idea that the entire meaning of the song is up for interpretation. "Let It Be" can symbolise letting go of a situation or wishing for something desirable. Similarly, McCartney noted that while he was referring to his Mother, Mary, in the lyric "Mother Mary comes to me," some interpret the song to hold religious value.
Listen to McCartney: A Life In Lyrics on iHeartRadio: