If you've ever wanted to mow and maintain the British countryside, or even among the dinosaurs, you're in luck.
This week, Epic Games' Lawn Mowing Simulator: Landmark Edition was released on PlayStation and PC, allowing players to hop aboard a ride-on mower and cut grass pretty much anywhere in the world.
"Execute ground checks, set your blade height, and measure your engine load as you complete a variety of contracts across Career Mode, Free Mode or Challenge Mode," the game's official description reads. "Take your mowing further with several attachments from stripe rollers, mulching kits, grass collectors, recyclers, flail decks and more."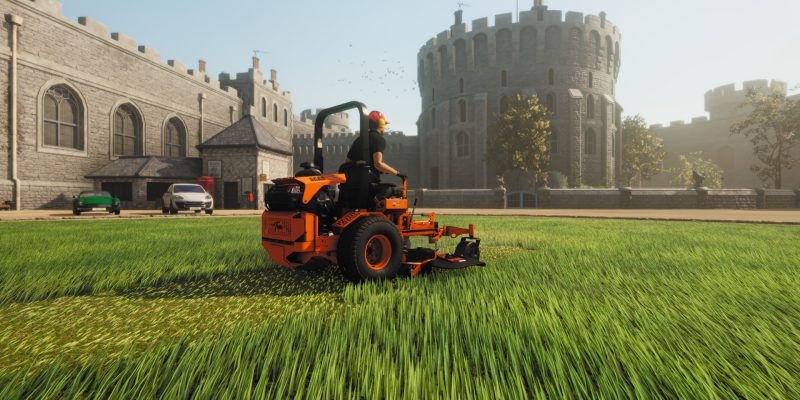 Players need to grow their lawn mowing empire by booking jobs, hiring staff, upgrading machines and advertising – you know, pretty much everything you need to do in real life to grow and run a business – without the real-world stress.
Just the simple, laid back joys of mowing.
There's also a mode that allows you to mow around T-Rex footprints, navigating herds of Brachiosaurus, and keeping up with the movements of other 'roaming' dinosaurs. You can even give the grass around Stonehenge some maintenance.
Thing is, until August 5, Lawn Mowing Simulator is available for free until 1.00am AEST. You'll need to have an account to grab the game, but that's the only requirement. Once you sign up, you're good to go.
The standard edition of Lawn Mowing Simulator is also available on Xbox Game Pass.
And hey, if mowing isn't your thing, there's also PowerWash Simulator, a game where you power wash the dirt from cars and buildings and Construction Simulator, where you take control of diggers and dump trucks.