#5 – Try A Dole Whip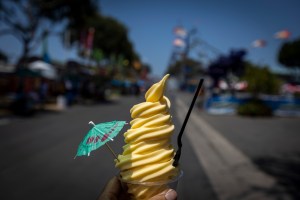 Dole Whips at Disneyland are pure joy. The sight of those swirled pineapple wonders triggers excitement. Waiting in line is a small price for the creamy, tropical bliss. That first bite is an instant mood lifter, transporting me to paradise. Finding a quiet spot to savour this delight while soaking in the park's magic is a cherished ritual. Sharing Dole Whips with loved ones creates lasting memories. And sometimes, I can't resist getting another; it's Disneyland, after all! Dole Whips are the sweet essence of Disney's happiness in every spoonful.
#4 – Check Out A Parade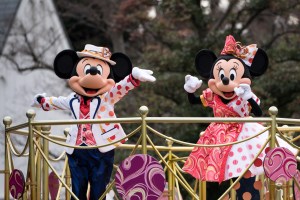 The 'Disneyland Parade of Dreams' was pure enchantment. When I watched it, I felt like a wide-eyed child again. The floats, meticulously designed to capture Disney magic, never failed to mesmerize. From 'The Little Mermaid' to 'Beauty and the Beast,' I felt transported into these beloved stories.
The live performers added an electrifying touch. Their infectious energy had me dancing and singing along, connecting with the magic around me.
But the grand finale in front of Sleeping Beauty Castle was the pièce de résistance. It was a visual feast, a culmination of all the Disney dreams in one breathtaking moment.
This parade was more than entertainment; it was a nostalgic journey through my Disney-loving heart. It's a memory I hold dear, a testament to the enduring magic of Disneyland.
#3 – Get On Some Rides!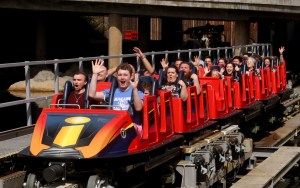 At Disneyland, the rides are pure magic. Space Mountain catapults you into space with thrilling darkness. Pirates of the Caribbean immerses you in pirate adventures, and Haunted Mansion provides spooky fun. Indiana Jones Adventure is a thrilling treasure hunt, while Splash Mountain adds a splash of excitement. The Matterhorn Bobsleds offer snowy thrills, while It's a Small World celebrates global unity.
Jungle Cruise keeps us laughing with witty skippers, and Peter Pan's Flight lets us soar with the boy who wouldn't grow up. Enchanted Tiki Room is a tropical delight, and Winnie the Pooh's adventures warm our hearts. Autopia lets us take the wheel, and Roger Rabbit's Car Toon Spin adds whimsy. Star Tours takes us to a galaxy far, far away.
#2 – See A Stage Show
Disneyland's stage shows are enchanting experiences. Fantasmic! brings nighttime magic to life with Mickey and thrilling effects. Mickey and the Magical Map transports us to Disney's heart with live performances and iconic tunes. Frozen – Live at the Hyperion is a Broadway gem in California Adventure.
The Golden Horseshoe Revue offers Wild West laughter, while Royal Theatre and Storytelling at Royal Theatre add humor to classics. The Laughing Stock Co. keeps Frontierland roaring. And the Main Street Piano Player provides a nostalgic melody.
These shows aren't just entertainment; they're the essence of Disney magic. They immerse us in tales we love, make us laugh, and leave us in awe. As a park attendee, they're a must-see, each one adding a layer of enchantment to my Disneyland adventure.
#1 – Star Wars: Galaxy's Edge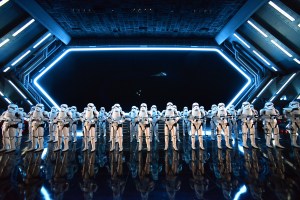 Star Wars: Galaxy's Edge is a dream come true for a lifelong Star Wars fan like me. It's an immersive journey to the galaxy far, far away, filled with astonishing detail and authenticity. Piloting the Millennium Falcon and joining the Resistance in Rise of the Resistance are thrilling adventures that feel like I'm in a Star Wars film.
Meeting beloved characters, exploring the marketplace, and building my own droid and lightsaber are unforgettable experiences. The atmosphere with blaster sounds and droids completes the immersion. Galaxy's Edge is a place where I live my Star Wars dream, a testament to Disney's magic and storytelling. It's a smile-inducing, repeat-visit destination that captures the heart of Star Wars.