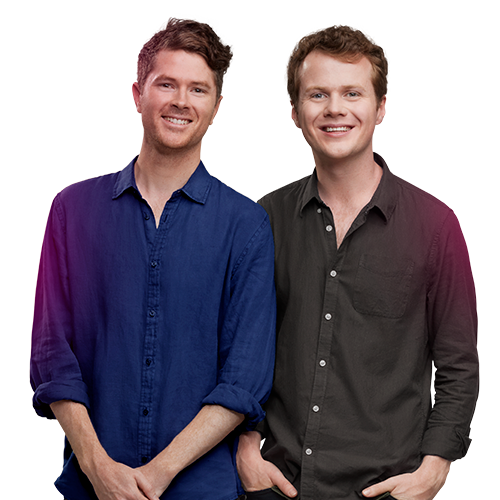 6am - 8am Saturdays
Up Early With Zach & Dom
Hear it. Love it.
After meeting many years ago in an ill-fated university group assignment, Zach Mander & Dom Fay decided to embark upon the world's longest group assignment – the 10-year partnership known as Zach & Dom.
From inventing Sauságe by Bunnings (the world's first sausage-sizzle-scented fragrance), to catching food delivery drivers stealing chips, and investigating mysteries like the shrinking Big Mac, Zach & Dom are covering Australia's biggest stories.
Whether it's about Zach's kids, Dom having yet another DnM on air, or listeners calling up to weigh in on the biggest issues of the day, the Zach & Dom show is always fresh, funny, and heartfelt. And if you can find a cheaper price on a similar radio show, they'll beat it by 10%!
Get in contact!
Phone: 13 1023